Scarlett Moffatt Claps Back Online Trolls After Love Island 'Aftersun' Wardrobe Malfunction
30 July 2018, 12:29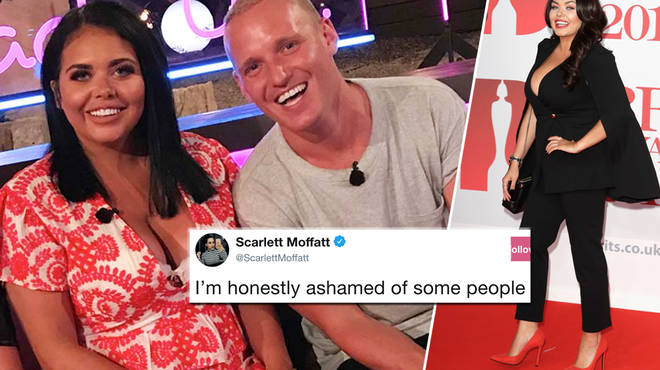 Scarlett Moffatt is the latest victim of internet trolls after her bra was on show as she appeared as a guest on Love Island's Aftersun, and has clapped back at the haters, calling them out for affecting hers and other's confidence and self esteem.
Scarlett Moffatt was the latest famous face to appear on Love Island's Aftersun, and when her top slipped to show her bra underneath, internet trolls were quick to slam not only the star's underwear on display, but also her appearance and weight.
Love Island Quiz: What Happened Next?
Trolls commented on her need to use her own fitness DVD and made remarks about the apparent difference in her appearance on screen from her social media's, but Scarlett was having none of it and was quick to call out the body shamers in a series of Twitter posts.
I'm honestly ashamed of some people on here. Hard to pretend I'm ok and be a good role model to others about how it's ok to just you when the comments from grown adults on here have resulted in me crying my eyes out! I hope you're very proud of yourselves

— Scarlett Moffatt (@ScarlettMoffatt) July 29, 2018
No wonder the amount of people including myself with social anxiety is increasing. Feel like I can't even film tv shows without hating the way that I look after - from constantly being attacked because of my size and my appearance!

— Scarlett Moffatt (@ScarlettMoffatt) July 29, 2018
I wanted and felt like I had to write that tweet to let you know at the end of the day I'm a 27 year old girl with feelings & a family who get upset also when they see vile comments about my appearance. Something needs to change with our society!!

— Scarlett Moffatt (@ScarlettMoffatt) July 29, 2018
Many others criticised Caroline Flack for not warning her that her bra was on full display, but the online hate went much further than simply pointing out the wardrobe malfunction.
Celebrities, (including Caroline Flack) such as Olivia Buckland and Iain Stirling leapt to Scarlett's defence and the star has had an outpouring of love online, something she later thanked fans for on her Instagram.
When I saw you today you looked 🔥🔥🔥🔥 and were (as ever) the sweetest most approachable individual out there! Sleep well knowing how little the trolls matter! YAS KWEEN (of the jungle)

— Iain Stirling (@IainDoesJokes) July 29, 2018
Babe I can feel this so much. Happened to me yesterday I broke down. From one strong lady to another; we're better than that. Can't even give any advice Cus I know whatever is said doesn't change the way it's upset you. All I know is that you are better than words. X

— Olivia Buckland (@OliviaDBuck) July 29, 2018
You were BRILLIANT tonight. And lovely to chat after ❤️❤️❤️

— caroline flack (@carolineflack1) July 29, 2018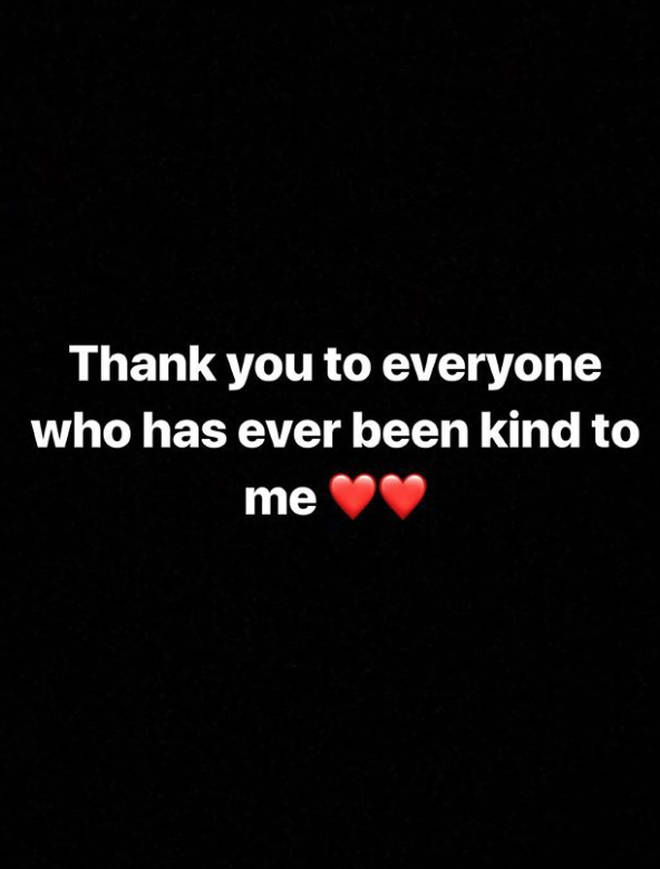 >Download Our Brand New App For All The Latest Love Island