UK's Youngest Double-Murderers Jailed
10 November 2016, 14:36 | Updated: 10 November 2016, 19:21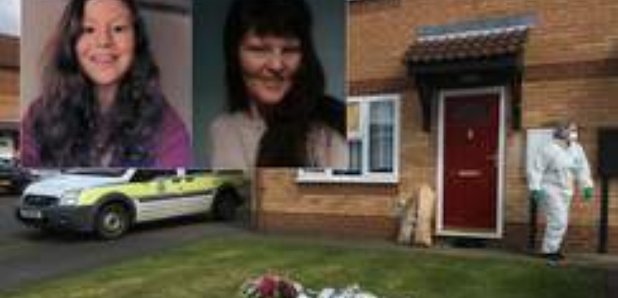 Teenage lovers who are believed to be Britain's youngest double-murderers have each been locked up for at least 20 years after killing a mother and daughter.
The boy and girl - both 14 at the time of the murders - planned the killings of 49-year-old Elizabeth Edwards and 13-year-old Katie who were stabbed and smothered as they slept.
The teenagers, now 15, went on to share a bath, sleep together and watch four Twilight vampire films after the murders in Spalding, Lincolnshire, last April, Nottingham Crown Court heard.
Sentencing the pair, who cannot be named for legal reasons, to life with 20-year minimum terms, Mr Justice Haddon-Cave said: ''This case is, in many respects, without parallel.''
Capital's Jordan Eggington was in court:
Statement issued by Karen Thompson Deputy Chief Crown Prosecutor at CPS East Midlands:
"This is one of the most distressing and disturbing cases that I and my team have ever encountered.
"The CPS has from the outset been confident that the appropriate charge for both defendants was one of murder. We were not willing to accept any lesser charge based on the defendants' mental health difficulties, so the case was rightly taken to trial.
"The male defendant accepted his guilt on the first day of trial. The other defendant maintained her not guilty plea but, after the jury heard all the medical evidence presented they concluded that any difficulties that she may have had did not prevent her forming an intent to kill. She was therefore convicted of the murder of both victims.
"Our deepest sympathies are now with the extended family and friends of Elizabeth and Katie Edwards as they attempt to come to terms with this horrific crime."
Investigating Officer DCI Martin Holvey made the following comment:
"This has been a rare and unprecedented case and everybody who has listened to the details as they have emerged throughout the trial will, I am sure, have felt the same sense of shock and disbelief.
The planning that went into the brutal murders of Elizabeth and Katie as they slept in their beds was cold, ruthless and chilling, as was the lack of remorse shown by the two juveniles afterwards.
This matter-of-factness is all the more shocking given the fact that they were both only 14 years of age at the time.
I hope after today's sentence, everyone affected by this terrible crime can begin to rebuild their lives and the community of Spalding can move forward."