Welsh teachers getting a pay boost
14 September 2018, 12:17 | Updated: 14 September 2018, 12:42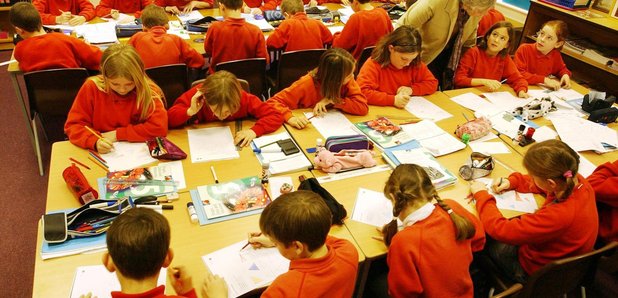 UK Government announces £23.5m to fund teachers' pay increases in Wales.
The UK Government has announced the Welsh Government will receive additional funding as a result of the Department for Education's decision to increase pay for teachers in England and Wales.
Ministers in Westminster says teachers would be getting a pay rise a few months ago, but the Welsh Government said they couldn't afford it.
Some teaching unions even were worried schools would have to lay people off or make big cuts just to afford it.
Secretary of State for Wales Alun Cairns said:
"I am delighted to confirm that teachers in Wales will soon be seeing an increase to their pay packets with the additional funding we are delivering for the Welsh Government."
" I hope that this will go some way in providing the Welsh Government with the additional levers to be able to attract and retain the teachers Wales needs to educate its young people."
The Welsh Government will take responsibility for setting teachers' pay in Wales from October 2018 when they will have the power to determine the future pay and conditions of teachers in Wales for academic years 2019/20 onwards.