Massive fire at Stanlow under control
22 August 2018, 18:24 | Updated: 22 August 2018, 18:27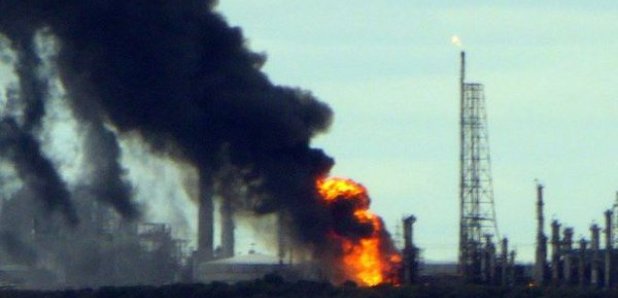 We're being told thick black smoke clouds were seen from miles away, but there's been no disruption to operations at Stanlow in Ellesmere Port according to the owners.
All staff are accounted for after emergency calls were made at 2.16pm on Wednesday, Cheshire Fire Service said.
It is believed it started inside a manufacturing building in the plant.
The refinery employs more than 900 staff, and supplies 16% of all UK road transport fuels, according to operator Essar Oil UK.