Markle still sparkling in North Wales
28 August 2018, 11:50 | Updated: 28 August 2018, 12:03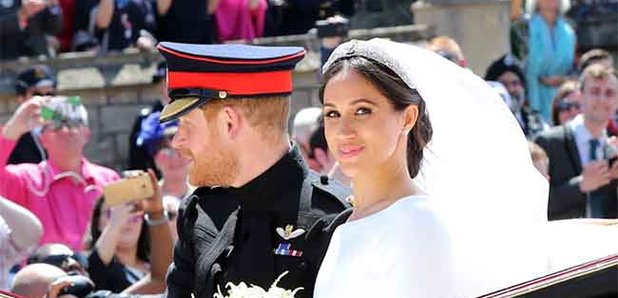 Makers of Royal Wedding ring creating around 30 new jobs.
It's claimed the Duchess of Sussex has helped a jeweller selling rare Welsh gold to open four new stores.
Prince Harry's bride Meghan wears a wedding ring with gold from the Clogau mine in North Wales - carrying on a 95-year-old royal tradition.
The new Clogau brand stores in Wales and Merseyside also use gold mined from the same St David's mine source.
The firm is opening stores in in Llandudno, Bangor, Swansea and a new larger site for its outlet at Cheshire Oaks retail park at Ellesmere Port.
A spokeswoman said: "It's nice to have an association with the modern royal family and to see them carrying on the tradition."
The jewellers first used rare Welsh gold from the Clogau mine in 1994 with brides-to-be among their best customers.
The first royal bride to wear a Clogau ring was the Queen Mother.