Claim Brexit could be stopped is a 'gamechanger'
4 December 2018, 17:58 | Updated: 4 December 2018, 18:08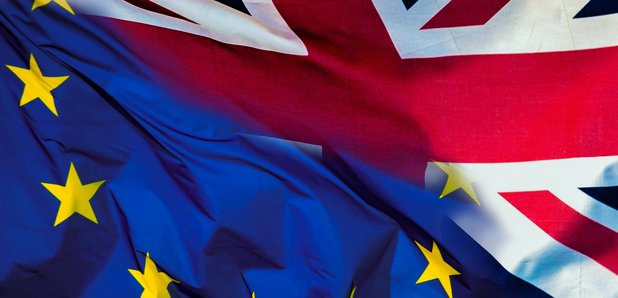 The European Court's most senior advisor says it is his opinion that the UK can revoke Article 50.
Hywel Williams MP, Plaid Cymru's Brexit Spokesperson, who has supported the case, has described the intervention by the European legal expert as a "game changer".
The Arfon MP wrote a sworn statement for the case and worked with the lawyers that took the case first to the Scottish and then the European courts.
Today's publication of the European Court of Justice Advocate General's opinion is not binding. However, the Court itself generally follows the advice given. If the Court confirms its agreement with the opinion in the coming days, it will mean that the UK will be able to revoke Article 50, stopping Brexit, without the need for the agreement of other Member States.
The opinion also implies that it is possible for Article 50 to be revoked to avoid a 'No Deal' scenario.
If confirmed by the Court, as expected, a key procedural barrier to a People's Vote will also be removed.
Hywel Williams MP said:
"This is a game changer. Momentum has swung in favour of the pragmatic pro-European voices on the day debates begin in Parliament on the Prime Minister's woeful Brexit agreement.
"Of course, we must wait for the final decision of the Court, but we have taken a big stride towards stopping the damage being done by Brexit.
"With Article 50 likely to be unilaterally revocable, 'No Deal' will soon not be an option. The Prime Minister will be left with two choices - a bad Brexit or no Brexit. Her empty threats will be exposed and the need for a sensible solution
to the chaos we have seen over the last two years will come forward.
"Even the Government admits Brexit will leave people worse off. With the practicalities of a People's Vote no longer a barrier and the truth about Brexit becoming clearer every day, it is now clear the people must have the final say."