Sigala's Top Tracks of All Time Are MASSIVE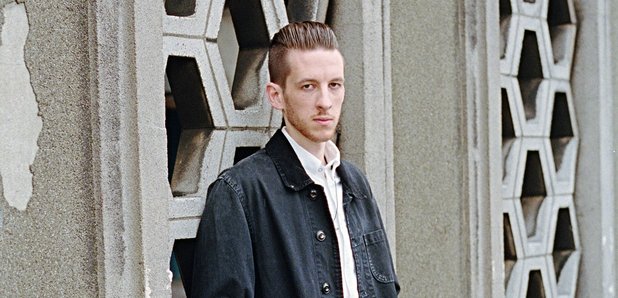 Sigala gives us an exclusive look in to his favourite tracks that have influenced his music and helped him smash it in the dance charts!
Sigala or as the Vamps call him "Brucey Baby", has worked with lots of cool artists, smashing the charts time and time again. He gave us an exclusive look in to some of his favourite tracks that have influenced him along the way. Looks like we have this lot to thank for the creation of, 'Easy Love' 'Sweet Lovin' & 'Give me your love'… CHEERS.
Craig David
When ' Easy Love' hit number one non other than… Craig David was sitting alongside Sigala in the studio. Bustin' a few moves with Craig was what he can only describe as "one of the strangest moments of my life". What a way to celebrate!
Pendulum
In his teenage years, Sigala loved to listen to Pendulum. It's thanks to Pendulum's absolute bangers like 'Slam' and 'Tarantula' the he really started to get in to dance music. It was songs like these that made him want to create "some crazy dance music" - That you have, and we love you for it Sigala.
Queen
A big influence from the start, Sigala told us, "I used to listen to them religiously and try work out their songs". His parents were massive fans of Queen, so growing up around songs like Bohemian Rhapsody were a major influence. With great music taste from a young age, it looks like "Brucey Baby" was destined to smash it from the start.
Chris Malinchak
Sigala was majorly influenced by the track "So Good to Me" when it landed just in time for Summer 2013. The main thing that stuck with Sigala on this track was that it was super chilled and he loved that it sampled Marvin Gaye. "A couple of years ago that was like the massive song of the summer, that was the impact I wanted to get from 'Easy Love' and have a big summery song...that was my inspiration behind that".
Backstreet Boys
So it turns out that the Backstreet boys are Sigala's number one guilty pleasure! Perfect for air grabbing your way through the club! Anyone that's up for some really cheesy pop, take Sigala's advice and queue "Everybody"…ultimate throwback. Check out what happened when Bodg & Matt joined Sigala on a Backstreet Boys sing off!
You can win your way into Sigala's SOLD OUT gig all this week by listening to Bodg and Matt on Capital Breakfast! You could be seeing all of this...