Mariah Carey Wants To Get In The Studio With... SIGALA!!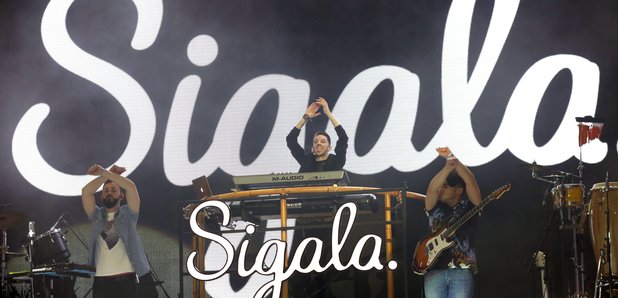 Bruce Fielder, AKA Sigala, isn't exactly shy about collaborating with some of the world's biggest stars.
He's already had massive chart success with John Newman, Nile Rodgers, Imani, DJ Fresh and how can we forget that MASSIVE Jackson 5 sample in 'Easy Love'!
His debut single went straight to number one on The Vodafone Big Top 40, which is impressive considering he wrote it late on a Sunday night after he 'cracked open a few beers and sat in his pants…'
FYI apparently the best beers to get a superstar DJ's creative juice's going are 'Desparados'
We caught up with Sigala ahead of his gig in Newcastle and it turns out that there are loads of other artists he really wants to work with, including Coldplay!
'I don't know if Chris Martin would ever do a collaboration but like I'm a big fan of theirs. I don't know if they've ever done anything like that but if I could make that happen that would be good'
It already sounds like a recipe for success if you ask us!
But that's not all, Sigala told us that he has already been busy working in the studio with some BIG names!
'Felix Jaehn I did some stuff with. I've done stuff with Ella Eyre. Karen Harding. There's one that could potentially happen which I just found out a couple of days ago that apparently Mariah Carey is really keen to get in the studio with me which is very strange!'
Yes, you read that right MARIAH CAREY!
FREEKIN MARIAH! Like, how did that even happen!!
'It's a bit of an odd one because the song I did with Amani Williams, Say U Do, we sampled a bit of a Mariah song so obviously we had to go through lots of legal stuff and it was quite a chore and there was a few difficult moments, and its actually still being sorted out. But from that, instead of going "I don't want to work with you because you've stolen my song" she's gone "alright I've have a piece of that!"
You might also like:

Sigala hits mash up live at Capitals Jingle Bell Ball 2016