Charlotte Crosby: Everything You Need To Know About Capital's Newest Presenter
6 June 2018, 14:03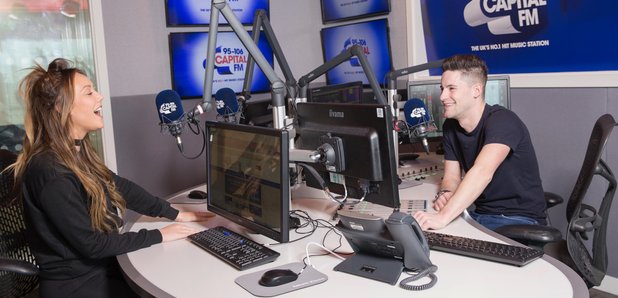 Charlotte first hit our screens on Geordie Shore in 2011 and the whole world has been hooked by her antics ever since!
Not only has she released 2 books and 3 fitness DVD's, but she's also been on LOADS of other shows.
She's appeared on Ex on the Beach, hosted Single AF and Just Tattoo of Us and now she's being let loose on the radio while Bodg, Matt and Hannah are off on holidays!
All next week Charlotte Crosby and Martin Lowes will be looking after things on Capital Breakfast and getting you out of bed! Make sure you check them out from 6am, who knows what will happen!
Here is everything that you need to know about the lovable Geordie lass, Charlotte Crosby:
Charlotte was a barmaid at ttonic in Sunderland before landing a part on Geordie Shore.
She is always the 'sensible' one at any house party
She won the 12th series of Celebrity Big Brother, and was rather humble about it!
Shes brilliant at doing accents, kind of...
'But French isn't an accent it's a language…?'
Charlotte went to attended St Anthony's Girls' School in Sunderland and got some decent GCSEs and A Levels
She clearly cares for the environment...
Like she loves shrubbery A LOT
and Greggs...
She can also fit a canny few Marshmallow's in her mouth
Seriously, what's not to love about her!
Capital Breakfast with Charlotte Crosby and Martin Lowes - all next week from 6am - who knows what will happen!