Mum Of South Shields Soldier Waits For Iraq War Report Findings
6 July 2016, 05:00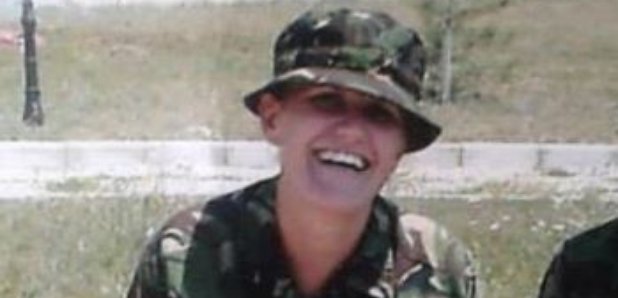 A South Shields mum whose daughter was killed in the Iraq war has told Capital she's angry it's taken 7 years to publish a report into the conflict
Elsie Manning's daughter Sharron Elliott was one of four British soldiers who were killed in a boat attack in Southern Iraq in 2006.

She's only been in Iraq for a week.
Families of all of the 179 British troops killed were originally told they'd only have to wait 18 months for the Chilcot Report to come out.

Today it is finally being published.

Elsie Manning's been speaking to Capital's reporter Sam Thomson


The publication of the Chilcot report will be boycotted by some relatives of those who were killed.

Elsie won't be going to London where the 2 million word report will be unveiled by Sir John Chilcot later.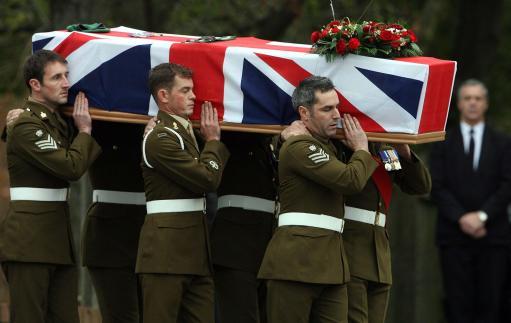 ABOVE: The funeral of Staff Sergeant Sharron Elliott takes place at St Lawrence Church, in South Shields in 2006.
Tony Blair, prime minister when Britain went to war, has said he will not make any comment until the report is made public.
The International Criminal Court (ICC) has indicated the former Labour leader will not be liable for prosecution, reiterating its conclusion 10 years ago that the decision to go to war is not within its jurisdiction.
The court said it will look at the report's findings before deciding whether there is a "reasonable basis'' to begin an investigation.
The Chilcot inquiry was set up in 2009 by then prime minister Gordon Brown after the withdrawal of the main body of British troops earlier that year.
The inquiry examined the lead up to the 2003 invasion, and the years up to the 2009 withdrawal.
The report's long-awaited publication follows 130 sessions of oral evidence and the testimony of more than 150 witnesses.
The inquiry has analysed more than 150,000 government documents as well as other material related to the invasion.
Relatives of the service personnel killed in Iraq between 2003 and 2009 will get an early sight of a 150-page summary.