PC Rathband's Family Won't Appeal High Court Ruling
29 February 2016, 15:01 | Updated: 30 March 2016, 13:50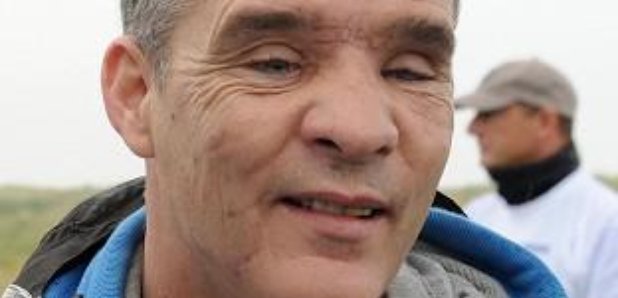 The family of David Rathband have said they will not appeal over their failed High Court claim against the shot police officer's former employer, Northumbria Police.
Speaking to mark the fourth anniversary of their brother's death, Darren Rathband and Debbie Essery maintained they had no regrets about pursuing the action.

They had claimed that Northumbria Police were negligent in failing to pass on a warning that gunman Raoul Moat had called 999 and threatened he was "hunting for officers'' in July 2010.

Less than nine minutes later Moat blasted the defenceless officer twice in the face, and Pc Rathband killed himself in February 2012.

Mr Justice Males rejected their claim, saying it was "well-established law'' that police did not owe the public or officers a "private law duty of care'' when making operational decisions.

Mr Rathband said:
"Debbie and I have considered appealing as we believe the judge is wrong in regards to the police holding a duty of care.

However, justice is not for the common person, therefore we will not be appealing. Sadly all police officers can and will be placed in situations where others make bad decisions.

Let's hope they get support from the Police Federation should they ever have to question decisions made which result in them being injured.''

Despite having a bill of at least £100,000 in legal fees hanging over them, he said the family had just been continuing something his brother started.

He also said that the Pc had put in place "adequate measures'' for them in case they lost the case.

He said:
"We have no regrets taking on David's litigation. He started it, he knew better than anyone how he was left unprepared and in harm's way.

Those who were involved in the tragic events on July 4th will have to come to terms with the final outcome, as we have to.

David considered others before himself and made sure there was adequate measures in place to ensure any fees were not an extra burden on Debbie and I.''

Reflecting on their brother's legacy, he said they would never forget him and said officers continued to do their jobs "at risk from those who have no desire to conform to social standards''.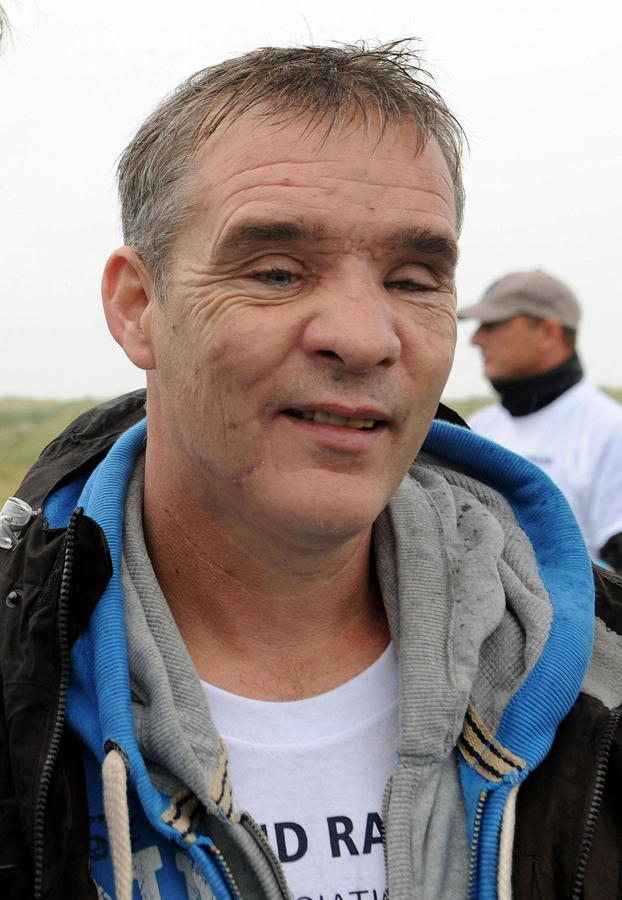 _____________________________________________________________________________________________
UPDATED 5th February 2016

A judge has ruled that Northumbria Police weren't negligent in not warning PC David Rathband of a threat by Raoul Moat to hunt police.

His family claimed that had he known, he wouldn't have been shot and blinded by the gunman in 2010.

The judge says if Northumbria Police had pulled officers off the streets, they wouldn't have been able to protect the public.

The late traffic policeman was blasted twice and left for dead by gunman Raoul Moat just minutes after he had phoned 999 to say he was hunting for police.

His siblings brought the claim, saying if senior officers had warned Pc Rathband, he would not have been sat stationary in his patrol car on a prominent Newcastle roundabout above the A1.

But Mr Justice Males, sitting at the Moot Hall in Newcastle, ruled that the claim has failed.

He said the claimants must also pay the force's costs, with an interim payment of £100,000 due within 21 days.

No members of Pc Rathband's family were in court as the parties had been made aware of the judgment before the ruling was handed down by the judge.

Mr Justice Males said it was less than nine minutes after the 999 call that Moat shot the unarmed and defenceless officer in his car.

He said:
"Pc Rathband suffered horrific injuries, including the loss of his eyesight.

It is surprising that he was not killed.''

He said the claimants' case was that, if he had been warned, Pc Rathband would not have been, in his own words, "a sitting duck''.

They said Superintendent Jo Farrell, in charge of the operation that night, was negligent in failing to issue a warning.

The judge said the 15-minute period between Moat ringing 999 and him leaving Pc Rathband for dead had been the focus of "intense forensic scrutiny'' during the eight-day High Court hearing.

He said it was a fast-moving and unprecedented situation for the commanders.

He added:
"I am acutely conscious that it is easy to be wise after the event and that the dangers of hindsight must be avoided.''

Speaking outside court, a spokesperson for PC Rathband's sister Debbie Essery and twin brother Darren, hit out at the "arrogance and insensitivity'' of Northumbria Police.

In a statement they said:
"Darren and myself are disappointed although not surprised by the judgement handed down today.

Mistakes were made, policies and procedures have been changed, that fact remains.

The arrogance and insensitivity of Northumbria Police throughout has been cruel to say the least.

The public perception appears to be that police officers are looked after by their own force, this was definitely not the case for David, he was left alone on July 4 and thereafter not only by the force he was so proud to serve but by others whom he loved too.

To those of you that have supported Darren and I we thank you, for those that have judged us without ever knowing the truth we thank you too, you gave us even more determination to carry on.

To those of you that have not got the big pot of money you expected for doing nothing to help David, that makes this judgement a little easier.

To David, no braver stronger, courageous and caring brother could we have been blessed with. We miss you so very much and your leaving us gets no easier.

Your fight is now over and you can rest in peace, we love you David and are honoured to call you brother. Fly high darling you are now free.''


Northumbria Police have also released a statement:

"We are content with the Judge's response to the actions of the police commander that night.

This has been a sad and difficult case for all concerned. It was a tragic incident which occurred five and a half years ago and our thoughts have always been with David and his immediate family.

The Judge has stated that Moat was a "resourceful and determined criminal and David Rathband was desperately unlucky to be the victim of his cruelty and hatred." Moat's actions created an unprecedented situation for Northumbria Police but the Judge has recognised that operational officers have to make high pressure, complex decisions in tight time scales and in doing so they must focus not only on officer safety but on the safety and welfare of the public.

To protect the public was the primary role of the police commander that night.

"The Judge, following detailed scrutiny of the events of that night, over a two week period, has stated that it was emphatically clear that PC Rathband had not been let down by Northumbria Police.

"We continue to wish David's family the best for the future and David will always remain in the heart of Northumbria Police."
Chief Constable Steve Ashman



"There are no winners or losers in this tragic episode. My thoughts, prayers and best wishes remain with Kath and their two children together with the other close family members who have been affected by these terrible events. David was acting in the best tradition of policing when he was brutally shot by Raoul Moat. The judge has acknowledged that the primary function of British policing remains the safety of the public and that officers are sometimes placed at a higher level of risk as a consequence. I was and remain honoured to have led my officers during what was a most difficult and testing time for everyone public and police" Sue Sim, Former Chief Constable.