Work Starts On New Parent Accommodation At The Freeman
11 November 2013, 16:13 | Updated: 30 March 2016, 13:50
Work's started on a brand new £2 million building for parents of poorly children to stay at the Freeman Hospital in Newcastle
The Sick Children's Trust and Children's Heart Unit Fund have raised the cash for the building at the heart unit at the Freeman.

Once built, the 'Home from Home' will provide free, high-quality accommodation for the families of seriously ill children in hospital in Newcastle.

It will have 19 bedrooms, 18 of which will be en-suite.

There will also be a transplant flat to help patients prepare to go home, as well as communal living areas including kitchen/dining rooms, lounges, playrooms and laundry facilities.

Patron of the Children's Heart Unit Fund (CHUF) Alan Shearer has broken the ground at the site (pictured below)

He said:
"It's stressful enough knowing you could be here for some time and knowing that your kid's going through a very serious operation, but to have this new facility, everyone's absolutely delighted."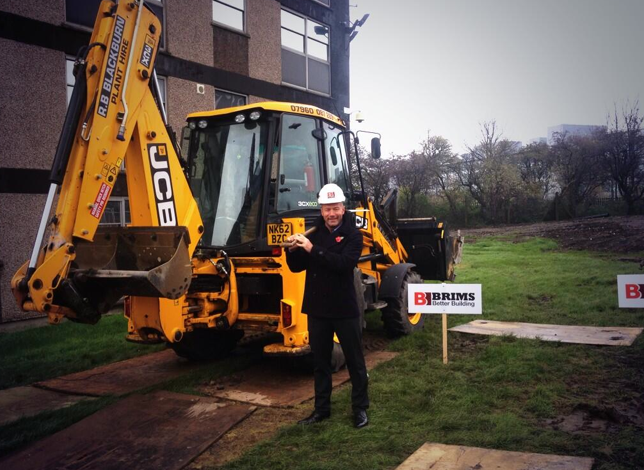 The children's heart unit at the Freeman hospital helps children from across the North East, Cumbria and beyond, which means families from around the country will be able to use the facilities free of charge while their child is receiving treatment.
North East businessman Graham Wylie also helped fund the project.

His daughter Kiara had two life-saving operations at the Freeman Hospital and told Capital why it means so much to him.
"I only lived 45 minutes away when Keira was in hospital but it felt like 3 hours away because you just want to be with your daughter all of the time.

For these parents who are coming on long journeys, it's important to be near to the hospital.

To have to try and find accommodation and pay for it it adds to the stress of having a child in hospital."