New dad fundraising for bionic hand
20 February 2019, 07:21 | Updated: 20 February 2019, 07:24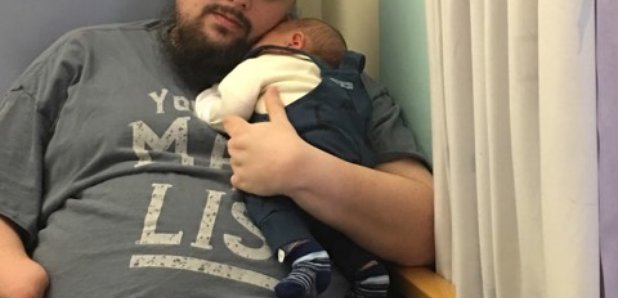 A dad from County Durham has told Capital a prosthetic hand would be life-changing - if he can raise enough money to get one.
Daniel Florence, from New Brancepeth near Durham, lost both legs, his right hand, and part of his other hand to meningococcal septicaemia when he was just five years old.
The 26-year-old now works full time at a bank, is studying for a degree and, in December, he welcomed his first son into the world.
The first-time-dad soon realised how much of a struggle it would be to help his partner care for their baby.
He said, "All I can really do is make him a bottle and feed him that, but anything beyond that... I can't change his nappy, I can't clothe him, I can't put a hat on him or anything like that. So it's frustrating".
He's hoping to fundraise enough money to get a bionic arm fitted - so he can help out with everyday childcare duties.
The 3D-printed prosthetic hands are created by a specialist firm, which can charge up to £10,000 for them.
The state of the art technology uses sensors which pick up on muscle movements, meaning the hand moves and grips just like a real one.
Thirteen-year-old Tilly Lockey, from Consett also in County Durham, has two of the bionic hands, after helping to trial them.
Daniel said, "I think more than anything it would change my little boy's life...I don't want him to get to the point where he thinks 'daddy can't do everything with me'. That's where it'll change my life more than anything."
As well as making it easier for him to help look after his baby boy, the bionic hand would also mean Daniel could join in with different activities as his son grows up - something many of us take for granted.
''I'll be able to actually hold him and put on clothes, then when he's older I'll be able to do more with him. Maybe, I don't know, play golf? Little things like that, that you do with your child," he said.
Daniel has started an online crowdfunding page to raise money, and is also planning to organise fundraising events.
https://www.gofundme.com/dh6cdy-give-danny-a-hand