Middlesbrough Miss Chance To Go Top
23 September 2018, 10:26 | Updated: 23 September 2018, 10:33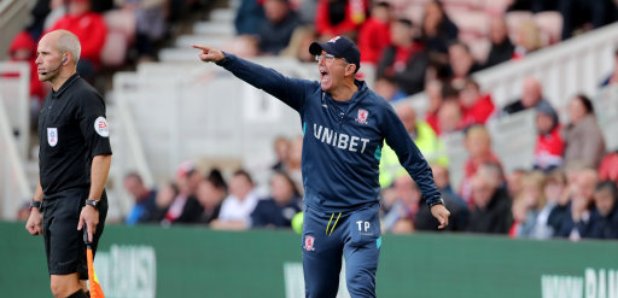 Boss Tony Pulis believes tiredness played its part as Middlesbrough had to settle for a goalless draw at home to Swansea.
They missed the chance to go top of the Championship.
They're level, albeit second on goal difference, with leaders Leeds in the table.
Clear-cut opportunities were few and far between at the Riverside Stadium and Pulis was left to bemoan the number of fixtures that teams have to play in the Championship compared to the Premier League.
While it is the same for all sides, he thinks the quality can suffer at times because of just how often the clubs at that level have to play a midweek game.
After beating Bolton 2-0 on Wednesday, Middlesbrough couldn't break down Swansea, who were more satisfied to have left Teesside with a point.