Man Jailed For £2m Fraud In Middlesbrough
15 December 2017, 12:50 | Updated: 15 December 2017, 12:51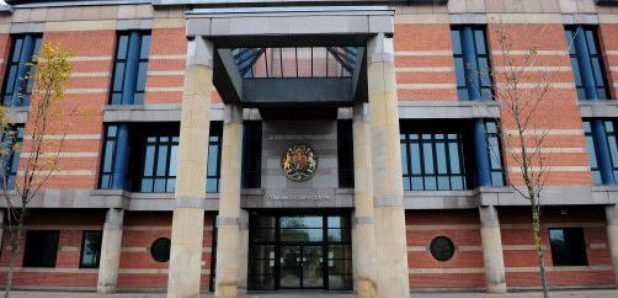 A 24-year-old fraudster swindled millions of pounds from a car dealership in Middlesbrough, lavishing himself with cars and houses, has been jailed.
Accountant Allan Curry, from Seaham, County Durham, devised the sophisticated scheme to siphon off £2.5m from the Evans Halshaw Vauxhall garage he worked for in Middlesbrough.
Having initially begun to pay off personal debt of £20,000, he became addicted to the thrill and went on to buy four houses as well as expensive cars such as Mercedes, BMWs and Range Rovers.
His activities also included spending £140,000 on personalised number plates and transferring £136,000 into a Sky Bet account.
Prosecutor Ian West told Teesside Crown Court: "What he did, in short, was to create false email and other accounting documents evidencing bogus transfers of vehicles in between branches and creating inter-company debts which required the transfer of money between different Evans Halshaw showrooms."
The fraud involved 10 bank accounts across three different banks, with 140 different transactions taking place.
"What the defendant did with the money was to live the life of Riley. He bought four houses, one for himself and one for his parents," Mr West said.
"It lasted two-and-a-half years from April 2014 until he was rumbled in November 2016 and how he was rumbled was that an accountant noticed that two payments were made to two different branches of Evans Halshaw in different parts of the country but they were paid from the same bank account, which was not right, and at that moment the fraud began to unravel."
At the time of his arrest he was living in a £350,000 house that he bought with the stolen money.
Mr West told the court that after being interviewed by police, Curry said he became addicted to the gratitude his family gave him when he started to help them out financially.
"It started by taking a small amount of money and it snowballed from there," he said.
Paul Fleming, defending, described Curry as a "naive young man" who failed to seek proper help with his debts, resulting in a "spiral into offending and stealing more and more money".
He said Curry "bitterly regrets the initial decision to steal" but the "temptation to continue was something more than he could resist".
Jailing him for six years for one count of fraud by abuse of position and one count of money laundering, Judge Simon Hickey said the crimes showed a "sophisticated nature of offending".
He said "You knew exactly what you were doing, you were stealing vast amounts of money to service your gambling habit.
"It is a significant figure, one rarely seen even in the crown court."
The court heard Evans Halshaw had pursued a civil claim against Curry, with some of the money being recovered.