Man Admits High Bridge 'Bomb' Scare
9 October 2018, 16:08 | Updated: 9 October 2018, 16:10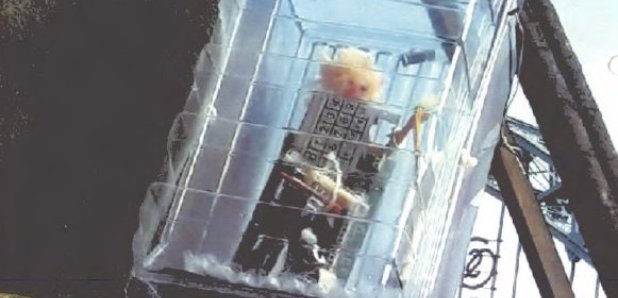 A student who sparked a bomb scare by hiding a piece of art on abridge rang police the next day to ask for it back.
The High Level Bridge between Newcastle and Gateshead was shut to cars, trains and pedestrians after Thomas Ellison left a package comprising a transparent lunchbox fitted with wires, a circuit board and a doll behind one of its pillars.
The bomb disposal unit was called to safely remove the installation in August and it was established the device was not a bomb two hours after the bridge had been shut.
The next day the 32-year-old dialled 999 to ask for it back, and was told the matter was not an emergency, with the handler thinking he was referring to seized property.
Ellison later rang 101 and provided further information, so officers then realised he was talking about the item recovered from the bridge the previous day.
Detectives were able to trace the phone box he was calling from and Ellison was then identified after his fingerprints were found on the handset.
The student admitted causing a public nuisance when he appeared at Newcastle Crown Court on Monday, Northumbria Police said, and he will be sentenced on October 29.
When he was arrested Ellison, of Lynwood Avenue, Newcastle, denied any wrongdoing, police said.
The student said he had seen a similar exhibit while travelling in Prague and wanted to do the same in Newcastle.
Following his conviction, Detective Constable Kim Day said it was "incomprehensible" that the student would not have known the consequences of his actions.
She said: "Ellison placed what looked like a very realistic device on a major bridge just two months after the London Bridge terror attacks.
"It is incomprehensible that he would not have understood the impact his actions would have had on the immediate area.
"Not only did it cause a lot of concern among members of the public but it led to a huge response from emergency services and bomb disposal experts.
"That all comes at a cost to the taxpayer and, at best, his actions were completely irresponsible.
"If people have a burning desire to become the next Michelangelo then we would encourage them to use a bit of common sense."