Liam Fee Social Worker Removed From Care Register
21 September 2016, 08:46 | Updated: 21 September 2016, 08:49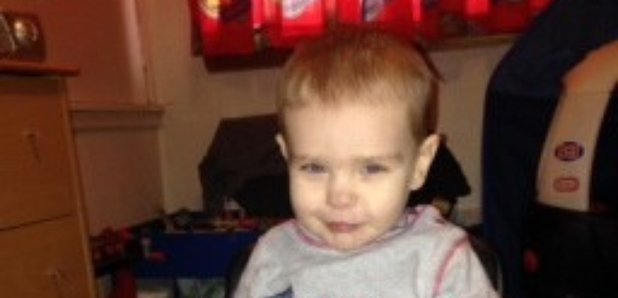 A social worker involved in the case of murdered two-year-old Liam Fee has been removed from the care register.
Lesley Bate denied multiple charges in a misconduct hearing relating to the care of 15 children during her work at Fife Council.
They included a failure to record a number of visits, assess risks and refer cases to other support teams.
The Scottish Social Services Council (SSSC) confirmed 12 of the charges were upheld and Ms Bate has been removed from the register.
Rachel Trelfa and her civil partner Nyomi Fee were jailed for life in July for murdering Liam.
Judge Lord Burns said he was subjected to a ''cruel and pitiless regime'' of abuse and neglect.
Defenceless Liam was murdered at his home near Glenrothes, Fife, on March 22, 2014.
He had suffered fatal heart injuries similar to those found on road crash victims and spent the last few days of his short life in agony from an untreated broken leg and fractured arm.
The pair - originally from Ryton, Gateshead - were also behind a catalogue of unspeakable cruelty against two boys in their care, one of whom they tried to blame for Liam's death.
The trial heard that a number of people had expressed concern about Liam's wellbeing during his short life. Fife Council is reviewing how it handled the case.
A council spokesman said:
``We welcome the findings of the tribunal. While we cannot discuss the details of current or former employees, we would reassure that the practice highlighted in this case is historic in nature and was dealt with robustly at the time."
``The case was first reported by the council, to the SSSC, over three years ago and this week's hearing is the conclusion of that referral."
``This case does not reflect our current practice or the high standard of professionalism which we expect and receive from our social work staff."
``Fife Council's Children's Services were subject to a joint inspection earlier this year by the Care Inspectorate, Education Scotland, Healthcare Improvement Scotland and HMI of Constabulary for Scotland, who evaluated services in Fife very positively."
``It remains extremely important that we continuously scrutinise the work that we do."
``Significant case reviews, such as that under way into the death of Liam Fee, contribute to this scrutiny and we look forward to promoting any learning from this review as widely as possible, to help improve practice across agencies.''