John Roberts Murder - Five Years On
16 December 2017, 00:00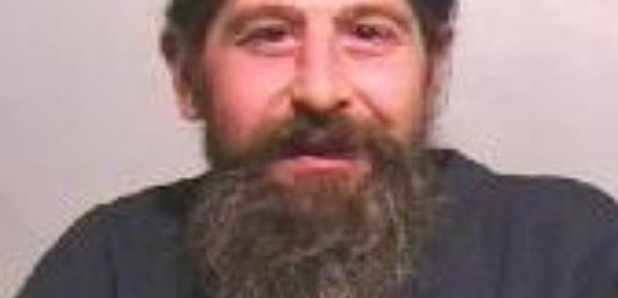 The mother of a Gateshead man murdered five years ago today has said she is heartbroken - after her husband died before their son's killer was brought to justice.
A murder investigation was launched on December 16, 2012, after John 'The Badge' Roberts was found beaten to death inside his own home in in Winlaton.
The 32-year-old lived by himself at the terraced home on Park Terrace where he was found with a serious head injury by police.
In the months that followed, thousands of people were spoken to by detectives and hundreds of house-to-house enquiries were conducted.
A number of arrests were made but nobody has ever been charged with the murder.
Now, five years after John's murder his mother, Jennifer Roberts, has said the family have been left heartbroken again.
In May this year John's father David, 72, passed away after a long battle with cancer - before he was ever able to see his son's killer brought to justice.
Jennifer said: "In May this year my husband, John's father, died. He died without ever knowing who took his son's life or why they killed him.
"I'm now left to carry the burden of grief and the not knowing about John on my own, as well as the grief of losing my husband.
"I want to plead with those who were responsible or with anyone who knows something and hasn't yet had the courage to come forward.
"John was attacked in his own home, a place where, despite his problems, he was entitled to feel safe
"After five years of knowing you have taken another person's life away from them and their family it must weigh heavily on that person or people involved.
"Guilt weighs on the soul and secrets creep into the corners of your life. I want to urge you to do the right thing and hand yourself in to police."
Detective Chief Inspector Lisa Theaker said:
"This murder may have taken place five years ago but the investigation into John's death is not closed and it never will be until we catch those responsible.
"It does sadden me that David passed away before being able to see his son's killer brought to justice and I know that really upsets Jennifer too.
"We know that five years have passed but we will never give up on finding those responsible. They may be in a very different position now and we would urge them to come forward.
"Over the years they may have told someone about what they have done or revealed that tiny detail that may allow us to bring an offender before the courts.
"We will act on any new information and if anyone thinks they know anything then I would urge them to come forward and speak to us about the investigation.
"For the person responsible, living with a murder on your shoulders can be terrifying. We would urge you to stop looking over your shoulder and hand yourself in to police.
"John's father has already died before seeing justice be done. Don't put the rest of his family through the pain of not being able to hold anyone accountable for his death."