Husband Jailed For Sunderland Teacher's Murder
27 October 2017, 18:00 | Updated: 28 October 2017, 05:33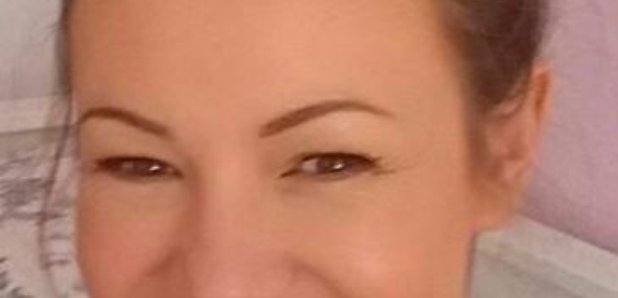 A husband who murdered a Sunderland primary school teacher after she confronted him about making indecent images has been jailed for life with a minimum term of 23 years.
Adam Parkin, 35, stabbed wife Julie 23 times at their home in Kirkwall Close, Sunderland, in June, after his shameful secret came out.
The Crown Prosecution Service worker packed a suitcase and was thought to be leaving the marital home but instead he grabbed a 20cm-long kitchen knife and launched a savage attack in their living room.
His frenzied attack to her head, neck and chest caused the tip of the blade to snap and it was left in her forehead.
He then dragged her into the kitchen where he left her face down.
He also attempted to murder another person, who cannot be named, before speeding off in the family Mazda and driving to a police station where he confessed.
Newcastle Crown Court heard how Parkin was controlling and aggressive towards his wife.
She had discovered he had a sexual interest in a child and that he had made indecent images.
After his work trip to London, she confronted Parkin about the discovery and the two left the house to talk things over.
Robert Smith QC, prosecuting, said within 12 minutes of them returning from the talk, Parkin had murdered his wife and fled.
Parkin later told police: "She was so sad when she found out what I really am.
"I should have killed myself. What is wrong with me? There is something wrong with me."
Police later found search terms on his computer such as "Cambodia child abuse", "teacher sexually assaulted" and "teacher viewing porn".
They also found three indecent videos on his phone.
Detectives found Mrs Parkin's computer had accessed pages such as "what to do if you don't feel loved enough in your relationship", "top five signs your husband is demanding and controlling" and "fight for your marriage when your husband is emotionally distant from you".
The court heard how the mother-of-two's murder devastated her pupils at West Boldon Primary School.
In a statement to the court, her mother Patricia Oxley said: "Our lives were shattered forever, I cannot find the words to fully explain how I feel.
"'Anger, grief and despair' are simply inadequate."
Paul Greaney QC, defending, said Parkin had pleaded guilty at the first opportunity to murder, attempted murder and making indecent images of a child.
He insisted on behalf of his client that Parkin had loved his wife, despite the horrific nature of the crime.
Judge Paul Sloan QC jailed Parkin for life with a minimum term of 23 years before he can be considered for parole and imposed a Sexual Harm Prevention Order.
The judge said the discovery of the indecent images meant Parkin knew his "world would come crashing down around him".
He said: "Whether that realisation was the trigger for that murderous attack only you now know."
Outside court, Detective Chief Inspector Lisa Theaker said: "Outwardly Julie and Adam Parkin had what has been described as a happy marriage.
"However behind the scenes the marriage was characterised by what has come to be called coercive control with Adam Parkin controlling significant aspects of Julie's life.
"Coercive control tends to get worse with time and can escalate into violent abuse and, as with Julie, even murder."