Fresh Appeal Over 1993 County Durham Farm Murder
20 December 2017, 15:50 | Updated: 20 December 2017, 16:03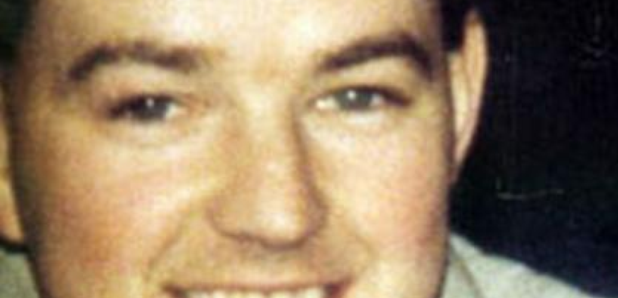 The family of a man, who was murdered after being lured to a remote farmhouse in County Durham 24 years ago, are renewing their appeal for information.
On the 23rd of December 1993 Paul Logan, a 25-year-old dad-of-two from Consett, was working at the Golden Flower Chinese restaurant, Shotley Bridge, when he received a hoax delivery order to Blue House Farm.
Upon arrival at 10pm though he was told by the occupants that no takeaway had been ordered, before returning to his car to leave.
However, the homeowner became suspicious when they spotted Paul's delivery car still sat on their drive later that night.
They called the police who found the vehicle with the lights on and doors open - before discovering Paul's body 50 yards away at 2:15am on Christmas Eve.
He'd suffered severe head injuries after being beaten to death with a blunt weapon, that of which has never been found.
It later emerged the hoax call was made from a pay-phone, just yards from the takeaway shop.
Paul's sister, Dawn Logan, says the family have been left "devastated" and his two children are desperate for closure.
She said:
"It's a difficult time as they stand by and watch other children grow up with their dad."
"Or make a Fathers' Day card for dad at school, or have their dad come to sports day."
"They've had that taken away from them by cowards."
"If someone could just come forward so I can hope next Christmas we won't be in this position."
"To have closure for Paul would let Paul rest in peace."
Northumbria Police are now reviewing the murder, with the hope of finding fresh evidence.
Detective Inspector English, from Northumbria Police's Homicide and Major Enquiry Team, said:
"While we know this incident occurred in the Durham force area, Northumbria Police has been investigating this case for 23 years."
"We are now working together with Durham Constabulary to appeal to as many people as possible with any small pieces of information they may have in connection to Paul's murder."
"A lot has happened over the past 23 years and people have grown up and moved."
"However, one group of people who can't move on is Paul's family who are still searching for answers as to what happened that night."
"Despite his children now being grown adults with their own families, they have grown up without really knowing their father and no child deserves that."
"With improved processes and technology over the last 23 years, we hope we can find new lines of enquiries to pursue and find the missing piece of the puzzle."
"We believe there are a large number of people who know something about what happened that night and we would urge them to speak to us."
"This enquiry may be 23 years old but we are absolutely determined to catch whoever carried out this vicious attack and bring them to justice."