Fraud Warning Over Black Friday Internet Sales
22 November 2016, 06:00 | Updated: 22 November 2016, 12:08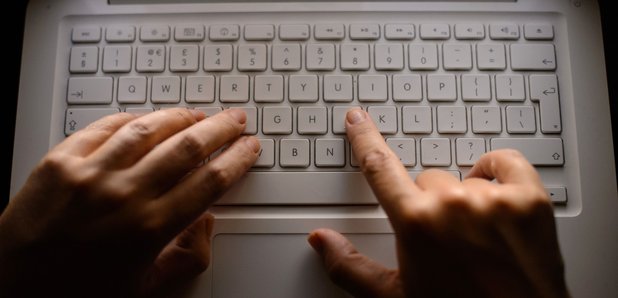 There's a warning young people are the most likely to get stung by internet fraudsters this Black Friday and Cyber Monday.
1.4 million people in the North East are expected to try and grab some bargains, but researchers, the Kaspersky Lab, have found up to 25% would buy from a website they knew nothing about to get the best price.
Their study also found people in the North East are 3 times more likey to shop online - rather than face all big queues and shoving that usually comes with in-store events.
Analysts found that last year, online traffic was 60% higher on Cyber Monday than on a normal day and traffic between midnight and 8am was up by 9% on 2014.
With that, the potential for scams and online fraud also increases - but 8 in 10 consumers say they wouldn't know how to spot a scam or fake website.
So we've asked DS Martin Wilson, from the North East's Cyber-Crime Unit for his tips on staying safe:
Just think before you click. Take a couple of minutes to make sure everything is genuine.

Before entering card details on a website, ensure there's a padlock symbol in the corner of the browser window, and the web address begins with "https://". That should give you reassurance there's a secure connection between you and the merchant.

Don't make payments while using an unsecured wifi connection

Only use reputable shopping sites which you know are trusted, or that come recommended.

Paying by credit card offers greater protection.

Don't reply to unsolicited emails from unknown companies, or click on the links or pictures they send.

Create strong, secure passwords for shopping and have different passwords to the one you use for social media.

Always have internet security software loaded and switched on.

If you become a victim, report it to Action Fraud.

DS Wilson adds: "Black Friday and going online is not an inherently bad thing at all, as long as you take simple precautions,"
"We just need to maybe think a little bit differently."