Five-Year-Old Among School Pupils Found With Drugs
18 August 2017, 06:00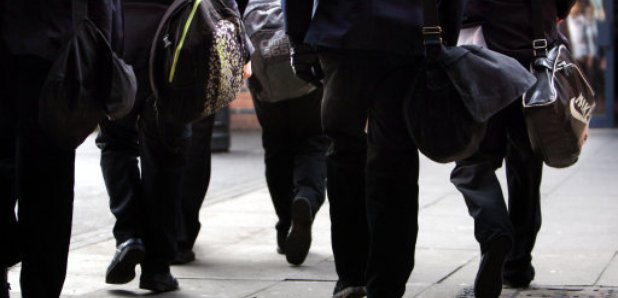 Hundreds of children, including a five-year-old, have been caught in possession of illegal drugs in North East schools, Capital can exclusively reveal.
Figures obtained from the region's police forces, through Freedom of Information requests, show more than 200 pupils had drugs seized since 2013.

The five-year-old was investigated by Northumbria Police, after being found in possession of cannabis last year.
In some cases students were found in possession of MDMA - the powder form of Class A ecstasy - which can lead to a seven year prison sentence.
Taking ecstasy causes increased heart-rate, while anxiety, panic-attacks and even psychosis can be the long-term side effects.
Capital's investigation also found, in 2016, a pupil was caught attempting to supply Class A substance LSD, also known as Acid, in school.
Supplying LSD can lead to a life sentence in prison, with possession carrying a maximum term of seven years.
Of the more than 200 pupils caught possessing an illegal drug in school, 85% were carrying cannabis.
Nik Jones, a teacher in County Durham, is stunned by Capital's findings.
He said:
"That is truly shocking and really, really sad for the child involved and the family involved."
"Any child at that age who finds themselves in that situation needs help - a five year old clearly isn't going to understand the situation."
"Most teachers will know of a group of students who've gone down that path and struggled for a long time."
"They've been involved in petty crime, have health issues or mental health issues."
"However, there are plenty of other students who've got the help and support they need early on."
The Association of Teachers and Lecturers is warning this stems from consistent cuts to public sector budgets, including services to support children and families.
Alison Ryan, senior policy adviser at the ATL, warns schools can only do so much without signifcant funding.
"We're seeing less family support services and health, so the kind of pro-active work they do around drug prevention and drug information in schools do a lot better when there's proper funding."
"What's the family circumstances of the five-year-old child coming across cannabis?"
"If you're getting exposed to cannabis, you're potentially getting exposed to harder drugs."
"Have they picked it up at home?"
"It tells you the vulnerabilities around that child and that family, but also why isn't that being caught earlier."
The police investigations led to more than 50 arrests, however the majority of the pupils received a warning or caution.