Durham Teaching Assistants Strike Again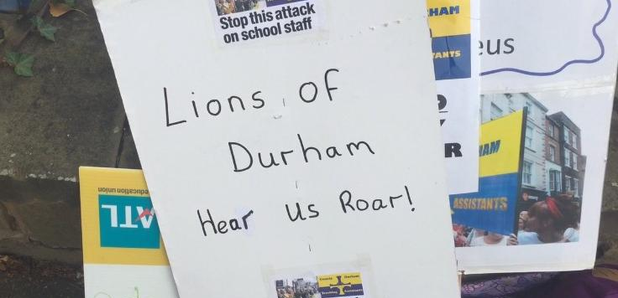 Teaching Assistants in County Durham are on strike again, in an ongoing row with the council over new contracts.
The contract changes mean some will lose thousands of pounds a year from their salary.
Durham County Council say it's to bring their pay in line with other teaching staff.
They've been locked in a dispute for more than a year. A week of silent protests took place outside the County Council during October half term, followed by an all out strike on the 8th of November.
Almost 90 schools had to either fully or partially close.
The Council say they don't expect today's disruption to be as bad as that, with 23 of the county's 269 schools closing.