Benefits Street Sign For Sale On Ebay
10 June 2015, 08:14 | Updated: 30 March 2016, 13:50
A sign from the road in Stockton where the latest series of Benefits Street was filmed has been put on eBay.
The Kingston Road sign, from the second series of the show, is being sold on the site, with bids at more than £20,000.

So far the sign, advertised by eBay account holder Stestephgil as good condition, has attracted 77 bids from 20 online shoppers.

Kingston Road resident, 42 year old Lee Nutley, is pictured holding up the sign on the online auction website.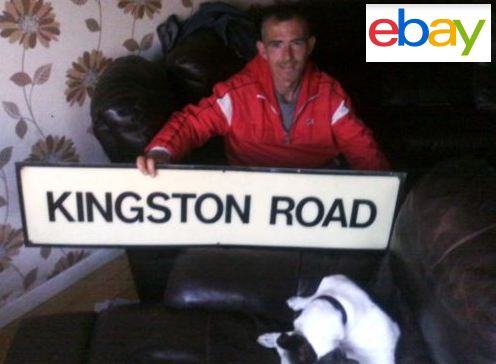 During the show he was seen claiming Jobseekers Allowance after being laid off from his job with a construction company.

Lee also talked about his battle with depression.

Whoever wins the bidding for the famous sign will be required to stump up an extra £3.30 for delivery from Stockton-on-Tees.

The price is currently at £20,300 with another four days of bidding left to go.

The second series of Benefits Street, which contained just four episodes, was filmed in Kingston Road on the Tilery Estate in Stockton-on-Tees.