Attacks On North East Fire Crews Up By 80%
2 November 2017, 06:00 | Updated: 2 November 2017, 10:06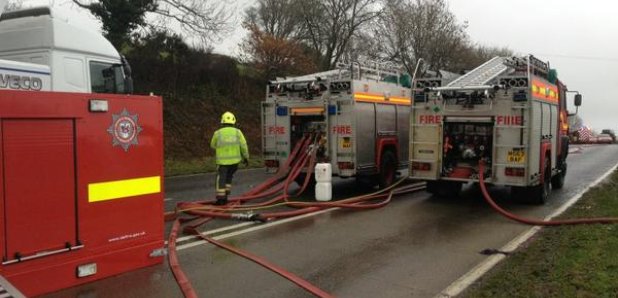 The number of attacks on Tyne and Wear Fire crews has gone up by more than 80% in the last year, Capital has learned.
Figures obtained by Capital show the fire service has been attacked 53 times so far this year – compared to 29 incidents up to November 2016.

Fire crews were then attacked a further nine times over the Bonfire weekend alone last year.

Keith Carruthers, area manager of community safety at Tyne and Wear Fire and Rescue, said:

"An attack in itself can anything from verbal abuse to fire fighters actually getting physically attacked."

"Unfortunately we're seeing more and more are going to the far end where missiles are being thrown or an attempted physical attack on the crews, or the appliances they are in."

"Even just this week we had two attacks on crews out and about in the community."

"We appeal to the people carrying out these attacks just think of the consequences."

Capital also contacted County Durham and Darlington Fire and Rescue, but it told us such attacks "weren't a problem" for the service.