Zendaya Just Friend-Zoned Spider-Man's Tom Holland So Hard On Twitter That We Don't Understand How Anyone Can Think They're Dating
16 June 2017, 15:52 | Updated: 4 December 2017, 11:10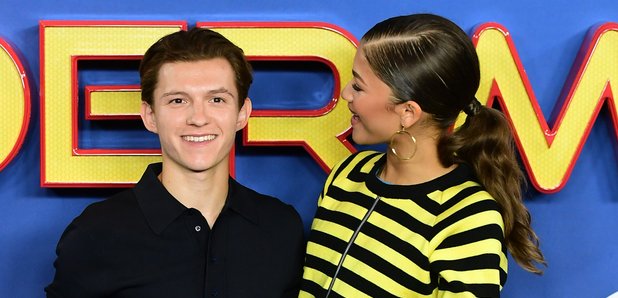 No romance here.
If we're honest, dating rumours can start by a guy and a girl simply being on the same street at the same time in Hollywood.
And the latest couple to find that out is Spider-Man: Homecoming's Zendaya and Tom Holland.
> WATCH: Spider-Man Tom Holland Proves Superheroes DO Exist After Surprising Kids At A Hospital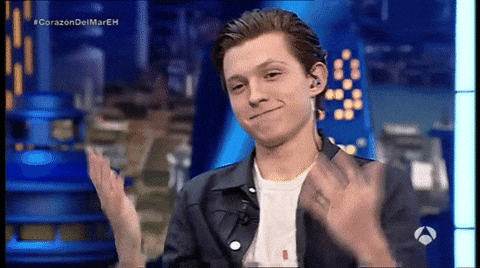 Fans have been wanting them to get together for a while as they claim that they'd "make a cute couple" which we can totally see but… stop trying to make fetch happen.
Fetch. Ain't. Gonna. Happen.
It seems that the rumours were kickstarted after Zendaya and Tom shared some banter on Instagram.
Zendaya shared a photo of herself at the premiere with the caption, "Stealing hearts since '96"...
... and then Tom wrote his own version: "Stealing hearts since never"...
... and fans were quick to notice some cry laughing emojis in the comments section from none other than Zendaya.
I really can't stand him @TomHolland1996 pic.twitter.com/4KEifhg0QS

— Zendaya (@Zendaya) June 14, 2017
Fans seem to have misinterrupted the follow-up Twitter exchange as flirting but NGL, we're thinking this couldn't scream 'friend-zoned' more.
Watch yourself, I still have more followers than you right now...tread lightly my freind...tread lightly https://t.co/HdYZ3zvxUR

— Zendaya (@Zendaya) June 14, 2017
Right, cause nothing says "sweet romance" like dragging each other for filth on twitter. https://t.co/bCfgxN8k4t

— Zendaya (@Zendaya) June 14, 2017
Check out the full length trailer starring Tom Holland and Zendaya...