WATCH: Zac Efron Twerks & Gives Ellen DeGeneres A Sexy Lap Dance In A Game Of Heads Up
21 January 2016, 10:20 | Updated: 4 December 2017, 11:10
Zac Efron Hilariously Twerks and Gives Ellen DeGeneres a Lap Dance
02:17
It all got a little bit X-rated during Zac's recent appearance on the Ellen DeGeneres show… we need a lie down!
Hundreds of thousands of women around the world are wishing they could be Ellen DeGeneres right now – Zac Efron gave her a steamy lap dance and the internet can NOT cope.
Ellen got Zac involved in a game of 'Heads Up' – but as his new film is called Dirty Grandpa, OF COURSE they had to do the raunchy version of the game. (THANK YOU ELLEN!!!)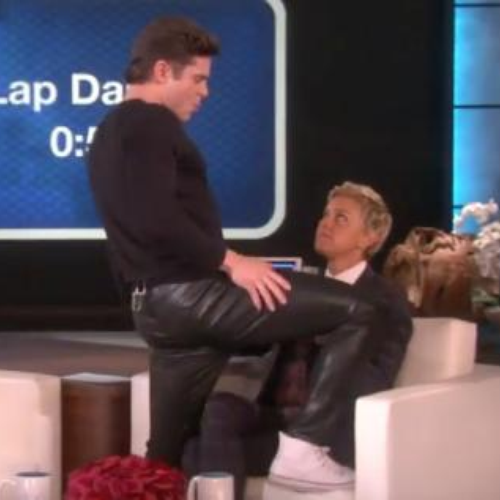 As well as twerking, miming skinny dipping and performing a crotch thrust heavy lap dance, all of Zac's moves were automatically recorded by the app… cue an EXTREME close up of… yeah, never mind.
Well, that's a sight we wont be able to erase from our minds for a VERY long time…