You Season 4 Part 2: Why Is Love Quinn Back? Is She Alive & Did She Die In Season 3?
9 March 2023, 15:31 | Updated: 9 March 2023, 15:33
Here's the complete lowdown on why Love Quinn appears in You season 4 part 2 and if her character is set to return or if she really died.
You season 4 part 2 is all fans are waiting for after binge-watching part 1 - and the trailer teased an eerie return from Love Quinn.
Yep - that's right, the Love Quinn who was married to Joe Goldberg in season 3 and was left for dead.
It goes without saying the glimpse of Love in the new trailer for part 2 has left fans with an array of questions about her death including, most importantly, did she manage to escape her death?
When Is You Season 4 Part 2 Coming Out On Netflix?
Who Is The 'Eat The Rich' Killer In 'You' Season 4?
And is Love really returning in You season 4 part 2?
Let's get into what we know so far…
*You spoilers ahead*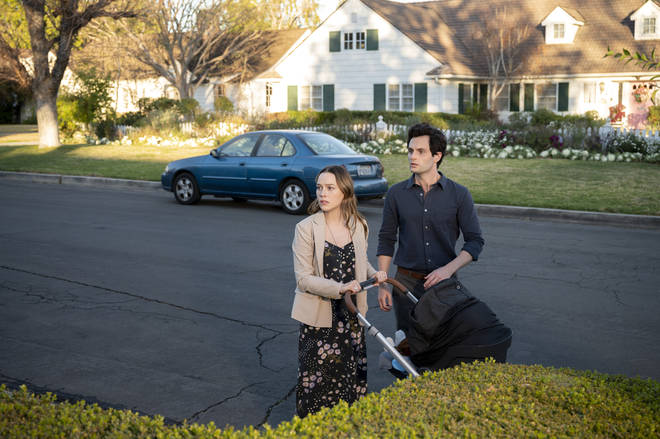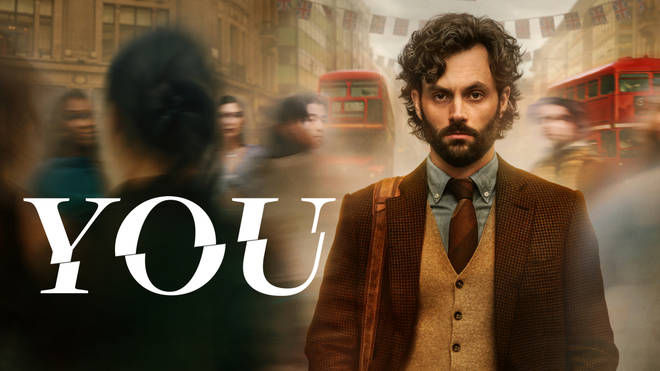 Is Love Quinn returning in You season 4 part 2?
Fans were treated to a teaser for You season 4 part 2 just days after the release of part 1, and Love appears in the final moments of the trailer.
As Joe approaches what appears to be *that* infamous basement cage (which we haven't seen since season 3), he stumbles across his ex-wife and the mother of his child, Ms. Quinn.
Joe - now operating under the alias Professor Jonathan Moore - narrates: "You know what my favourite thing about love is? It gives you second chances," before it pans to a shot of Love in the cage, reading a copy of Rhys' (yes - the Rhys) book, 'A Good Man in a Cruel World'. 
She eerily says: "Hi, Joe," with a smirk.
While we await confirmation about Love's fate in part 2 of season 4, let's recap on what happened to Love in season 3 as fans were led to believe she died.
Did Love Quinn die in You season 3 or is she still alive?
Cast your mind back to Madre Linda, where Joe and Love (un)happily lived together with their son.
In the final episode - amid a lot of murders and infidelity - Joe kills Love after her attempt to murder him first.
She confessed to killing her first husband James by giving him too much of the paralytic Aconite, but Joe had already anticipated this, so loaded up on the antidote adrenaline beforehand, and soon injects her with the same drug as she attempts to kill him.
Love is then unable to move and presumably dies, with Joe framing a murder-suicide-arson as he fakes a suicide letter from Love before escaping to Paris and later London.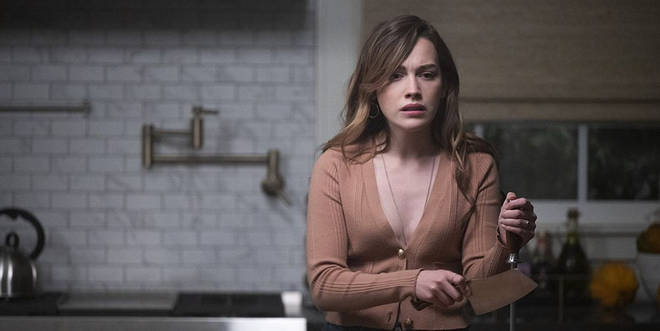 Of course, the latest trailer has some fans believing she managed to survive the house fire in the midst of the poisoning, but You's showrunner Sera Gamble previously confirmed that Love is, in fact, dead.
She told this publication: "She is lying there [dead]. I'm not trying to be 'was there a parachute under that seat in the airplane?' She is [dead]."
Speaking about whether they toyed with the idea of Love cheating death, Sera said: "We've done that before with Candace but you know, there were questions you could ask about that. I feel like you literally watch every second of her [Love] dying, right on the screen. I love that people will always have questions. That's really satisfying to me as somebody who's working with something and trying to surprise people."
So just how is Love back in Joe's life in You season 4 part 2?
The new episodes are available to stream now so you can finally find out!
> Here Are All The Ways You Can Listen To Capital