WATCH: X Factor NZ Judges Fired After Harshest Criticism EVER!
16 March 2015, 11:19 | Updated: 4 December 2017, 11:10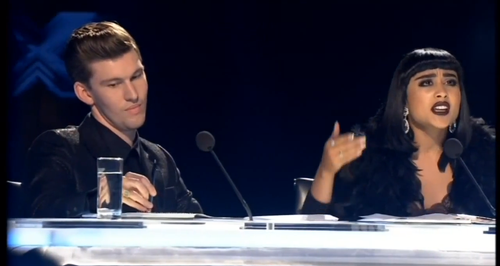 If you thought Simon Cowell was bad, this takes mean judging comments to a WHOLE new (and very unacceptable) level...
When it comes to The X Factor, it's always a bit of a given that at least one judge will be extra harsh in their critiques of some of the contestants (looking at YOU Simon Cowell).
But X Factor New Zealand judges Natalia Kills and husband Willy Moon took things WAY too far on the latest live show of the competition, and have even been FIRED after footage of the live incident went viral.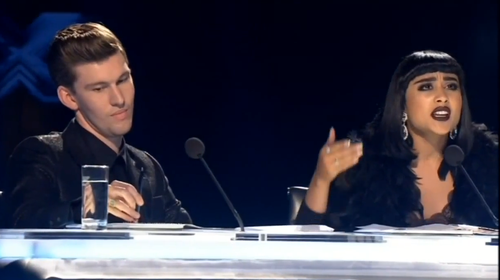 Taking aim at finalist Joe Irvine, Natalia laid into him over his STYLING, calling him 'a laughing stock' for copying her husband's style (quite odd, considering Willy Moon didn't invent suits) and also added: "From the hair to the suit, do you not have any value for respect for originality?".
STILL carrying on, Natalia told Joe: "It's absolutely disgusting... you make me sick. You have no identity - I am ashamed to be here."
Thankfully, Mel Blatt of former All Saints fame soon stepped in and sassily called out Natalia by stating Joe was 'better dressed' than her husband. GO GIRL.
After her comments, an online petition emerged calling to fire Natalia, and clearly the X Factor producers felt exactly the same, as they announced they had fired Natalia and Willy Moon with immediate effect and labelled their actions 'destructive and unacceptable'.
Well, this has suddenly given us a newfound respect for 'Mr. Nasty' Simon Cowell, who now seems like a puppy in comparison to these two!
You may also like...