X Factor Bosses Forced To Buy Matt Terry Out Of His Panto Contract After Winning The Show
13 December 2016, 11:02 | Updated: 4 December 2017, 11:10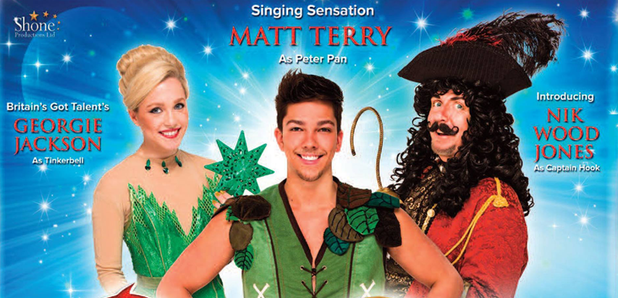 It turns out Matt Terry was booked to appear in Peter Pan this December - then he only went and won X Factor!
Earlier this year, Matt Terry was a lad from Bromley with a dream of being a performing artist.
His 2016 quickly took a change for the better after his audition on the X Factor made everyone sit up and take notice. From then on it has definitely been a year to remember for Matt and taking home the X Factor crown was an incredible way to top it off.
But what we didn't know was that Matt was actually signed up to appear as Peter Pan in a pantomime at the Forum Theatre in Barrow before he rose to X Factor fame.
From July this year, the panto had been sharing promo material with 'singing sensation' Matt Terry heading up the show alongside Britain's Got Talent's Georgie Jackson and actor Nik Wood Jones.
However once it became clear Matt was going to go far on the show, X Factor bosses decided to buy out his panto contract so that there would be no potential clashes were he to go on and win - lucky they did eh!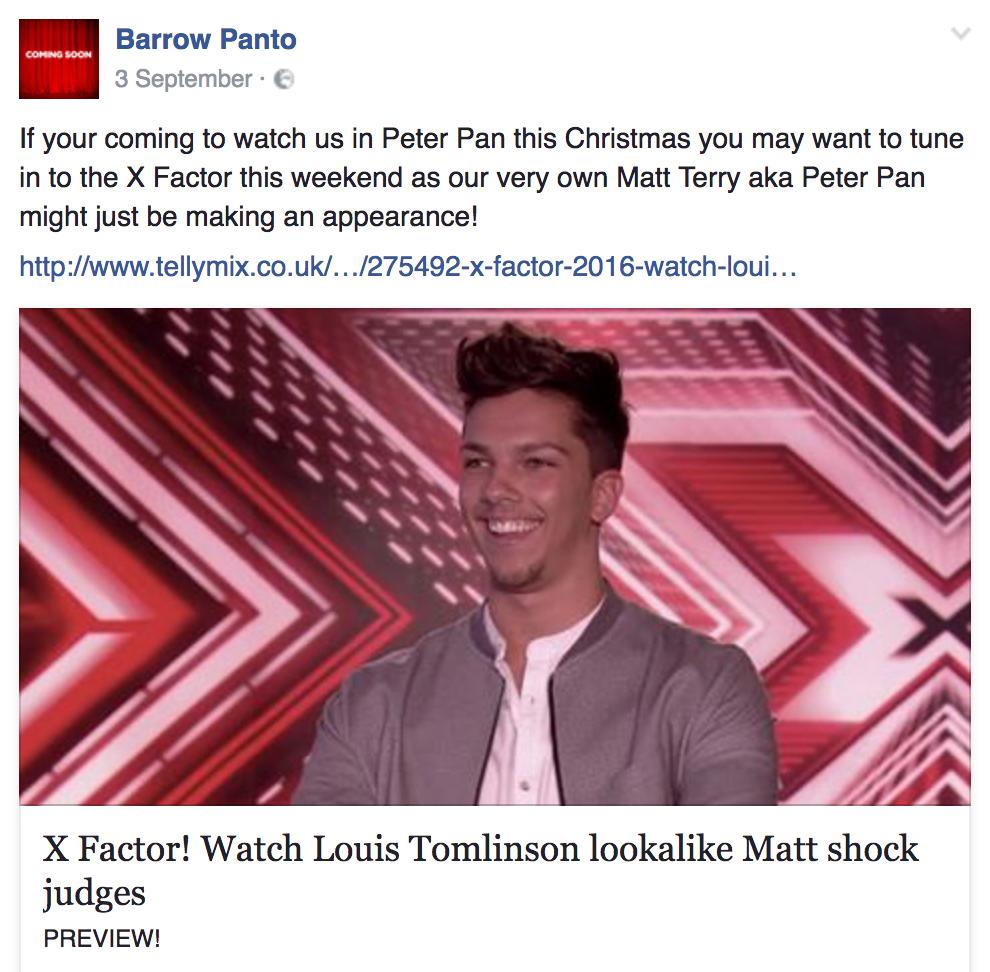 It hasn't been revealed exactly how much show bosses had to pay to get him out of the contract, but it appears that they made the decision to do so way back in September, long before Matt became one of the favourites to win.
Oliver Bower is the man who has the task of filling Matt Terry's now huge footsteps as Peter Pan, but it seems like the panto producers are a little upset that Matt had to pull out.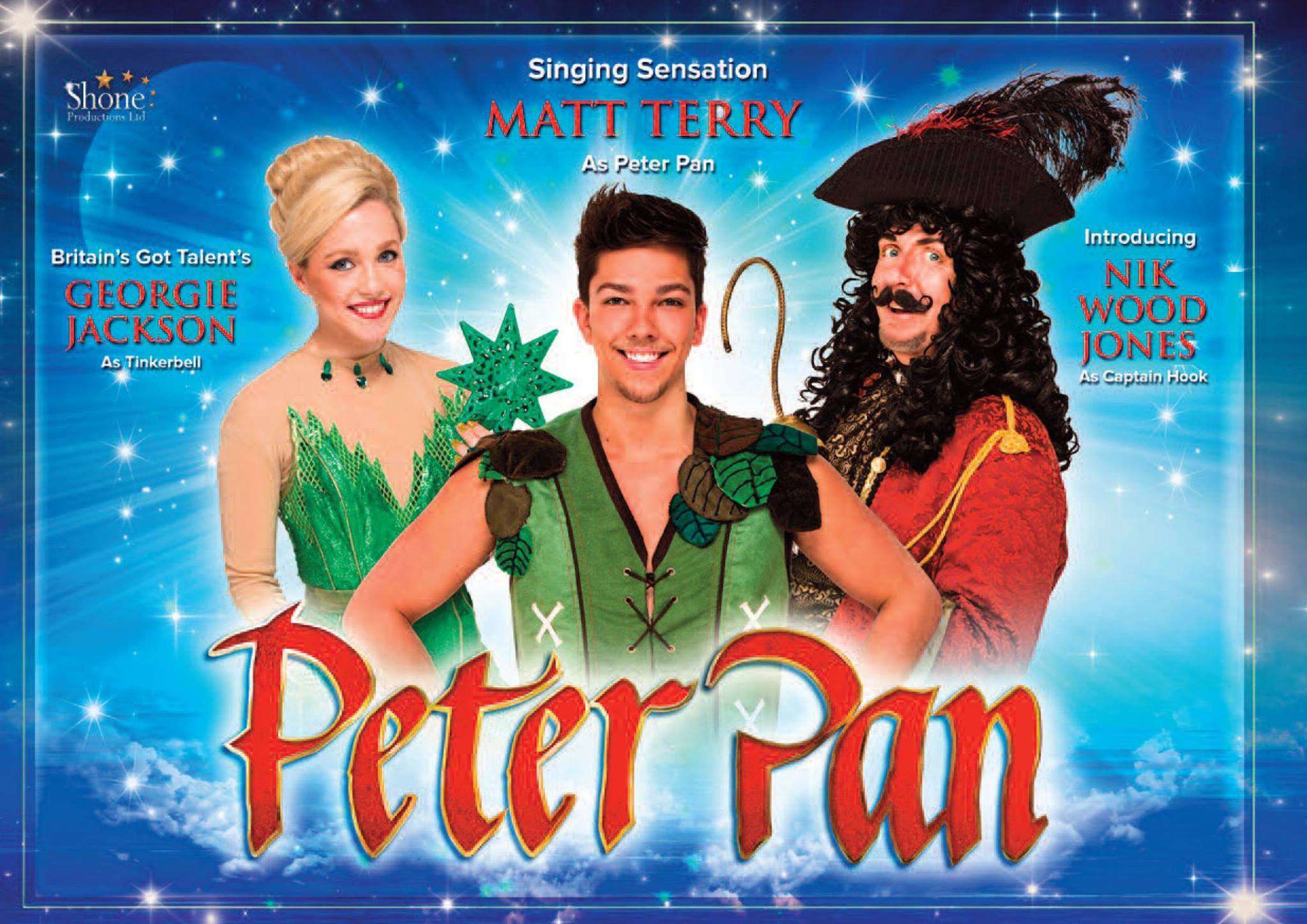 After someone commented on the panto's Facebook page suggesting that Matt wouldn't be famous after Christmas, the page admin replied "amen to that haha!" - bitter much?
You may also like...