#WayBackWHENsday: 7 Headline-Grabbing Moments From This Time Last Year
4 March 2015, 10:54 | Updated: 4 December 2017, 11:10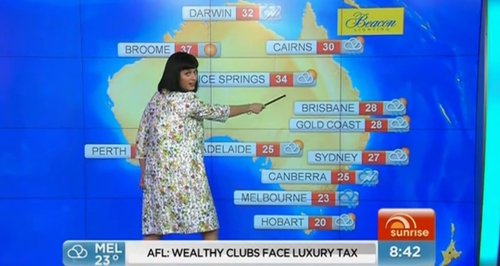 From pop-stars reading the weather to receiving very NAUGHTY texts, it was all kicking off back in March 2014! Here's the moments that got all our chins wagging!
He may have been a bit down about not picking up any nods at last year's Academy Awards, but he still looked very 'Happy' with his live performance at the show!
Out of his entire 20+ year career, nothing has become more iconic for Pharrell than his brown Vivienne Westwood hat. It comes as no surprise that when it was auctioned off last year, it earned a cool $44,100. The winning bidder was US restaurant chain Arby's, who bought the had because of its striking resemblance to their own logo!
.@Pharrell You're welcome. We're HAPPY to support a great cause & get our hat back. Good luck at the #Oscars tonight! pic.twitter.com/2oA7qDPX9z

— Arby's (@Arbys) March 3, 2014
To celebrate the 75th anniversary of The Wizard Of Oz, Pink performed a stunning rendition of 'Somewhere Over The Rainbow'. Beautiful!
Speaking of old-school covers, Ed partnered with Elton John to cover the beautiful 'Candle In The Wind' at the singer's AIDS Foundation charity event.
Okay, maybe he didn't manage to actually perform WITH Queen Bey, but he still have us a mighty impressive cover of 'Drunk In Love'!
But unsolicited ones! The One Direction heartthrob had his phone number leaked, which resulted in some very 'eager' fans sending him some raunchy pictures! Sorry ladies, but Niall's since changed his number so you'll have to keep those belfies to yourself!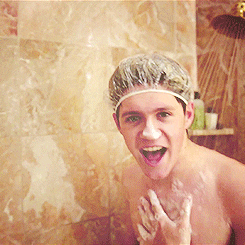 Katy Perry decided to put her pop career on hold whilst down under - by reading the weather! The 'Birthday' singer informed the population of Australia if the day was going to be 'Hot N Cold' whilst Down Under.
You may also like...