#WayBackWHENsday: 7 Headline-Grabbing Moments From This Time Last Year
4 February 2015, 06:00 | Updated: 4 December 2017, 11:10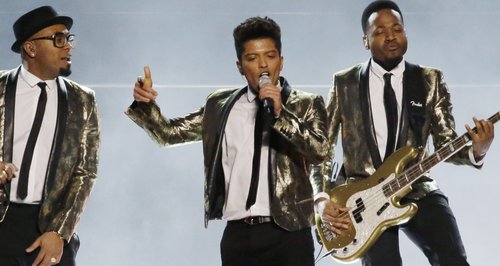 From Super Bowl fever to countless surprise duets, we were LOVING live music this time last year!
Back in 2014, the whole world tuned in to watch Bruno Mars perform at that half time show of the 48th annual NFL Super Bowl. Forget about the Broncos and the Seahawks, it was all about the 'Locked Out Of Heaven' superstar for us! Relive his entire set right now, including a surprise appearance from the Red Hot Chili Peppers!
Sure, we all love Taylor Swift. Yes, we'd all LOVE to share a stage with her. But no, we've never had the guts to just jump up there mid-concert to give her a love letter. Well one brave fan decided to do just that on the opening night of her 'Red' tour in London! We never did find out what he'd written, but she actually looks delighted (if a little terrified...)!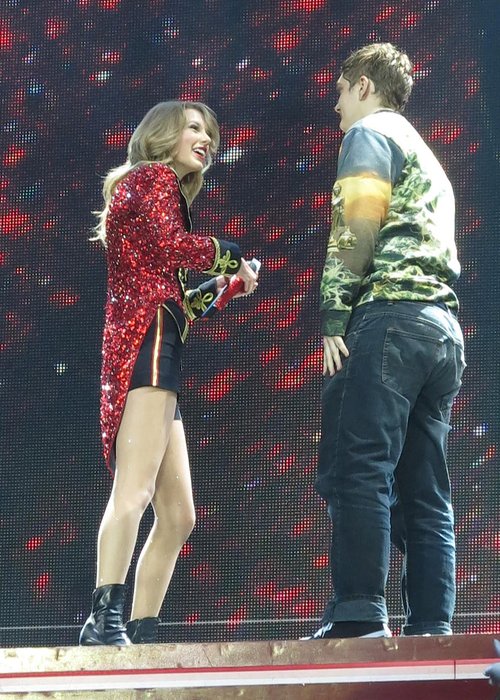 Forget the stage invaders, we were more thrilled by none other than powerhouse vocalist Sam Smith joining our TayTay on stage! Even before he'd scored himself a solo Big Top 40 no. 1, Sam got to perform his debut single 'Money On My Mind' in front of thousands of screaming Swifties!
Thank you so much to the gorgeous @taylorswift13 for singing 'money on my mind' with me tonight at the O2!! pic.twitter.com/5znvyPADGN

— SAM SMITH (@samsmithworld) February 2, 2014
Seriously Taylor, are you trying to blow our minds with your on-stage surprises? Just a day after bringing Sam Smith on stage, the 'I Knew You Were Trouble' singer brought out none other than The Script front man Danny O'Donoghue! Seriously, we never thought we'd hear Taylor sing 'Breakeven' - and we're SO glad that we did!
We were LOVING Taylor Swift's Instagram video of her jamming at the US Ambassador's office with pals Cara Delevingne and Ed Sheeran! The trio performed 'Heartbeats' in the beautiful acoustic style of Jose Gonzalez.
Okay, not actually the Queen of England, but Mr Carter DID introduce Mrs Carter as 'The Queen' for a surprise duet of 'Drunk In Love'. Beyonce joined her husband on stage for an amazing performance of her huge hit at his Pre-Super Bowl party.
The One Direction superstar passed his driving test using the same intensive course as band-mate Niall Horan and mega-star Adele! Still waiting for him to give us a lift though...
You May Also Like…