#WayBackWHENsday: 7 Headline-Grabbing Moments From This Time Last Year
21 May 2014, 06:45 | Updated: 4 December 2017, 11:10
We were mesmerised by this dog who sang along to his favourite song - Adele's 'Make You Feel My Love'
Rev the black Labrador was filmed by his owner howling along to his favourite song the second it was played on YouTube - and it's so cute!
Ke$ha got into hot warm, yellow water...
The 'Tik Tok' singer's reputation took a dive when she decided to drink her own urine on her reality TV show 'My Crazy Beautiful Life'.
Credit: amenpopculture Tumblr
The One Direction boys practised their dribbling in Spain...
The 'You & I' five-piece trained with Spanish football team Real Madrid, which included a one-on-five with Cristiano Ronaldo.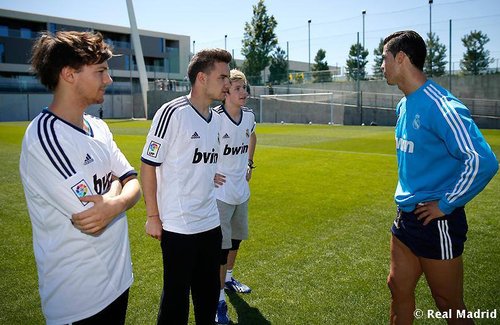 Credit: Real Madrid
Popstar and Capital DJ Marvin Humes became a dad!
Beautiful wife Rochelle Wiseman gave birth to their first child, Alaia-Mai Humes, on 20th May 2013.
Taylor Swift made funny!
After several high profile break-ups in her past, she decided to make a little fun of herself while praising her fans at the Billboard awards.
"To the fans who come to the shows, who buy the albums, I just want you to know this one thing - you are the longest and best relationship I have ever had," she said drawing huge screams from the audience.
Credit: pegasusswiftie Tumbler
Those perfect pearly whites got Cheryl an award...
Geordie Princess and 2014 Summertime Ball star Cheryl Cole was officially given the title of "Best Smile"
Credit: elenamalinson Tumblr
Ed completed his mission!
Mr Sheeran set himself a challenge - to hang out with 'Gangnam Style' singer PSY. Well, we can safely say "Mission Accomplished!"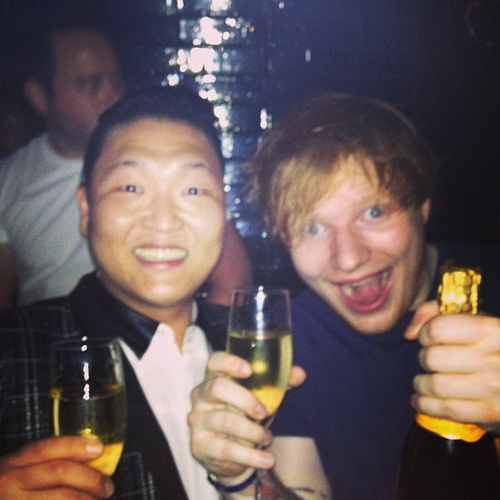 Credit: Twitter
Loving the trip down Memory Lane? Hit us up @CapitalOfficial on Twitter#WayBackWHENsday and let us know what was rocking your world this time last year.
You may also like...