#WayBackWHENsday: 7 Headline-Grabbing Moments From This Time Last Year
18 February 2015, 06:00 | Updated: 4 December 2017, 11:10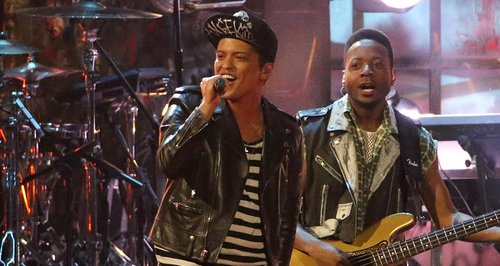 We can't believe it's been 12 whole months since the last BRIT awards, Tinie Tempah high-fiving a royal and getting the first glance at Miley's INSANE tour!
Back in 2014, Sam Smith (quite rightly) picked up the BRITs Critics' Choice, and we fell in love with his silky vocals. But even before we'd heard his solo tracks play on Capital, we were loving him for Disclosure's dance track 'Latch'. Sam was adamant that Guy and Howard Lawrence deserved to win all four of their nominated awards.
It's hard to believe that just a year ago, we'd never even heard the boys play 'She Looks So Perfect' at either of our Balls, or seen their amazing music videos - but Ashton, Calum, Luke and Michael HAD been touring with One Direction! The two bands clearly got on like a house on fire, as the Aussie lads were gushing about how great their UK counter-parts were during their first ever trip to the Capital studios.
And that moment came from none other than Clean Bandit! The only girl in the group, Grace Chatto, definitely made an impression with her rather 'unique' fashion accessory - a clear handbag with a goldfish swimming around inside it... as you do!
There were joyful winners and A-list performers aplenty at last year's event in London's O2 Arena - with the likes of Katy Perry and Beyonce taking to the stage. ALL of the performances were INCREDIBLE - you can watch them here - but we still have a just soft spot in our heart for Bruno Mars, and his 'Treasure' routine was simply flawless!
The BRITs aren't the only event in the British entertainment calendar in February - we can't forget the BAFTAs! Well, especially not after Tinie Tempah managed to high-five Prince William!
The rumour-mill was strife with reports that the former Pussycat Doll and the Formula 1 champion were going to tie the knot last February. Maybe with hindsight we shouldn't have got our hopes up...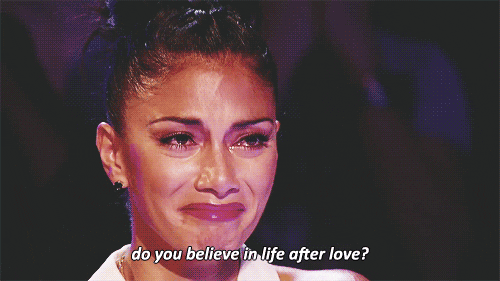 (Credit: Tumblr)
Just 12 short months ago we'd still not recovered from THAT twerking incident with Robin Thicke. Or what she decided to smoke on stage. Or the video for 'Wrecking Ball'. Or... well, you get the idea. Miley was DEFINITELY a huge talking point of 2014, so when her 'Bangerz' tour kicked off, we knew we were in for a treat.
What was rocking your world last year? Get involved on Twitter @CapitalOfficial using #WayBackWHENsday!
You may also like...