#WayBackWHENsday: 7 Headline-Grabbing Moments From This Time Last Year
17 September 2014, 07:00 | Updated: 4 December 2017, 11:10
*off stage... Poor old Bey, one minute you're nailing another gig in Brazil, the next someone grabs you and you're in the crowd.
"It's ok, thank you I love you too," she said after shaking hands with the fan in question - what a dear!

The One Direction singer failed to navigate around a small dog whilst out in Primrose Hill, London. Woof!
Picture: Splash
Union J singer JJ Hamblett revealed on Twitter that he's going to be a dad - his bandmates Jaymie, Josh and JJ couldn't wait to become uncles!
Guys I want you to be the first to know that I've got some big news...I'm going to be a daddy.... :-) :-) wooop x

— JJ Hamblett (@JJUJWorld) September 18, 2013
My girlfriend and I are super super excited and the boys cant wait to be uncles! They are already thinking of names begining with J lol :-)x

— JJ Hamblett (@JJUJWorld) September 18, 2013
Yeah, we don't know why either. Although it does make us crave Swiss cheese.
Jayne Bailey spent £350 getting twenty One Direction tattoos inked on to her body! Not only does she have signed posters on her bedroom walls, she's got all of the band members' signatures etched into her skin!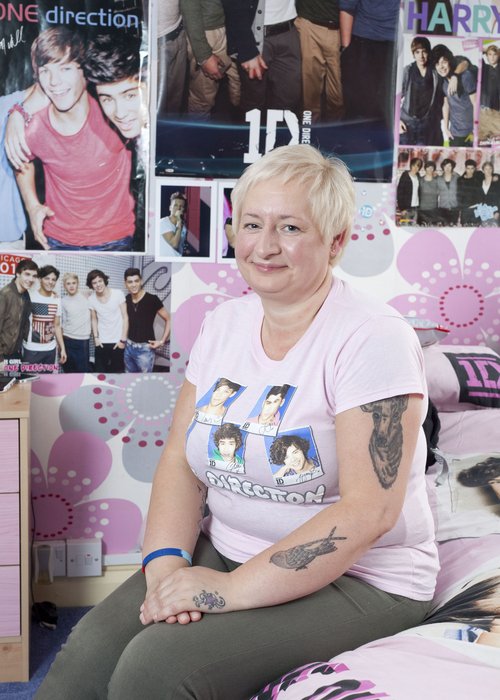 Queen Bey's show stopper during the NFL Superbowl in 2013 was one of the highlights of our year - and we can honestly say that she deserved to win an Emmy for her performance! Just look at it!!
The video for Miley's biggest hit only dropped a few days before, but some people with some incredible creativity (and a lot of time on their hands) created some great parodies of her video. Can you honestly say you've seen anything cuter than the kitten version? (Or anything creepier than the Nicholas Cage version...)