#WayBackWHENsday: 7 Headline-Grabbing Moments From This Time Last Year
15 October 2014, 09:00 | Updated: 4 December 2017, 11:10
Poor Miss Gomez! Looks like 2013 wasn't the best year for her. If her on-again-off-again relationship with The Biebz wasn't enough to stress her out, falling off stage at a show in Virginia, USA, was probably enough to tip her over the edge! #MegaFail!
If you've ever lived in, or visited, London you'll know how bad the traffic can get. No matter how famous you are, sometimes the best way to commute across the capital is by Tube - even if you're Mr Beyonce! Jay Z surprised Londoners by taking the Jubilee Line to watch buddy Chris Martin when Coldplay played at London's O2 Arena.
There comes a special time in every boy's life when they start to get a bit of fluff on their face - but that doesn't mean it has to STAY there! But Biebz thinks his #Stache is acceptable and even defended it... Whatever you say, Justin!
The 'Believe' singer says claims Lady Gaga is the "young" Madonna are inaccurate because "all these people are themselves".
"There is no young me. If you get to that, if you get to a certain level you have to be the young you," Cher told Attitude magazine, when asked which young stars she sees herself in. "You can't be the young anybody else.
"That's why Gaga is Gaga and Madonna is Madonna," she explained. "All these people are themselves.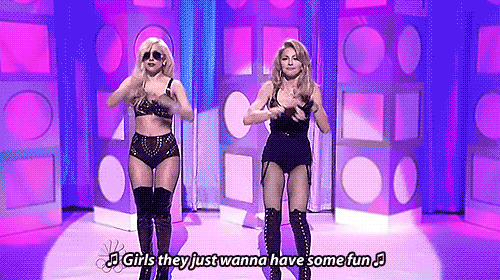 Okay, so it wasn't quite a safari, more of a trip to the zoo in South Africa. But she met a giraffe!! Check out more photos from her trip here.
Just think, in 20 years' time, baby Blue Ivy will get to look back at her baby photos and see some amazing shots of her at the beach with mummy Beyonce! Much better than our baby photos which are full of dodgy carpets, embarrassing furniture and regrettable haircuts!
Britney obviously got wind that Jay Z took the Tube to a concert, so after a visit to Capital, Ms Spears thought the next best way to travel would be on an iconic red London bus! (Bet she got stuck in traffic!)