The Moron Who Grabbed Gigi Hadid During Fashion Week Has The Most RIDICULOUS Reason For Doing It!
Gigi Hadid was ATTACKED by a prankster & fought back(VIDEO)Gigi Hadid lifted by prankster
01:01
And the award for BIGGEST MORON OF THE CENTURY goes to...
Tommy Hilfiger. Versace. Victoria's Secret. These are just some of the credible names and labels in the fashion industry that have supported supermodel, Gigi Hadid, in her career. But none of that matters, when one stupid 'prankster' - Vitalii Sediuk - decides that she's not quite good enough.
During Fashion Week in Milan, Vitalii grabbed Gigi and lifted her up from the ground for a considerable amount of time, before she - rightfully so - elbowed him in the face, forcing him to drop her. #GoGigi!
But we want to hear Sediuk out. Maybe he has an obvious reason for doing it. Was he saving her from an oncoming wasp? Was she choking on something and he was attempting to give her the heimlich manoeuvre? Or was it just the most pathetic, stupid reason of all time? Yes. It was that one.
While talking to the The Hollywood Reporter, he said "While I consider Gigi Hadid beautiful, she and her friend Kendall Jenner have nothing to do with high fashion.
"By doing this, I encourage the fashion industry to put true talents on the runway and Vogue covers instead of well-connected cute girls from Instagram. You can call it a manifest or a protest. This is also a wake-up call for Anna Wintour, who turned Vogue into a tabloid by putting Kardashians and other similar celebrities on a cover of a well-respected magazine."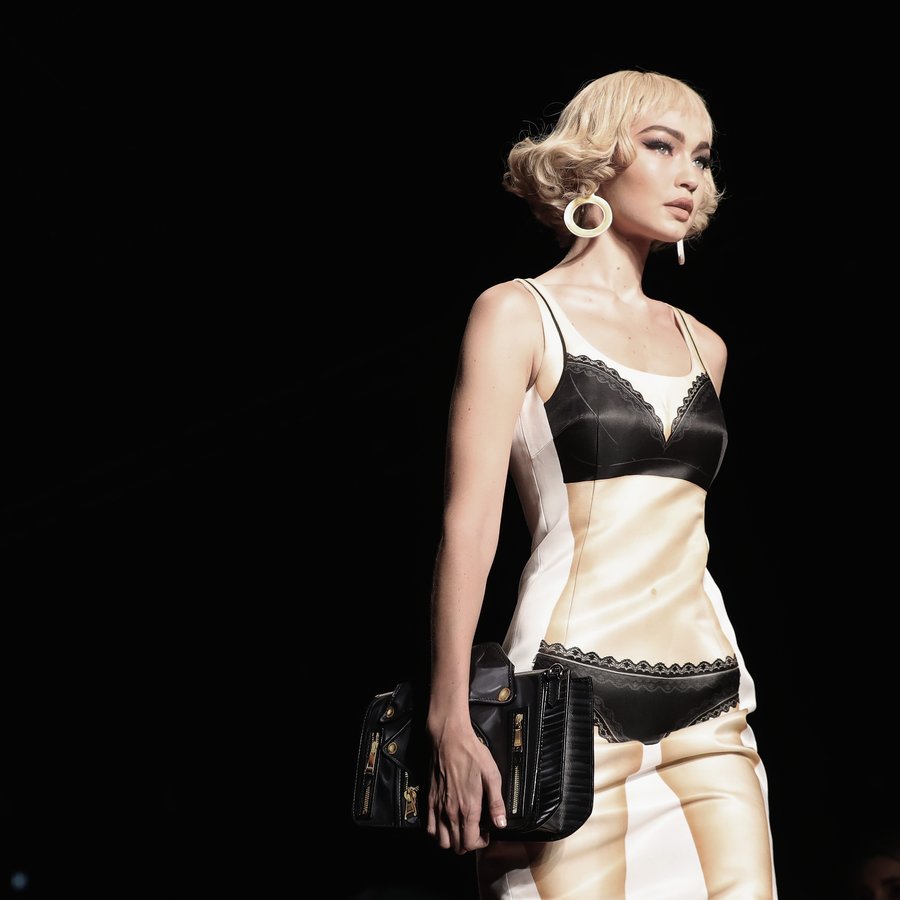 Pic: Getty
Well, thank goodness there are heroes like him out there. Without him manhandling innocent strangers, where would we be?! (In case you couldn't tell, we were using every single ounce of sarcasm in our beings.)
You May Also Like...