Hozier – 'Take Me To Church'
2 November 2014, 16:26 | Updated: 4 December 2017, 11:10
Hozier's black and white video for the soulful 'Take Me To Church' is dark yet meaningful.
Hozier's soulful vocals combined with his moody black and white video for 'Take Me To Church' creates an all-round spectacular.
The video follows a gay couple who are the target of homophobic thugs, but while we get an insight into the happier times in their relationship it soon turns sour as they get attacked.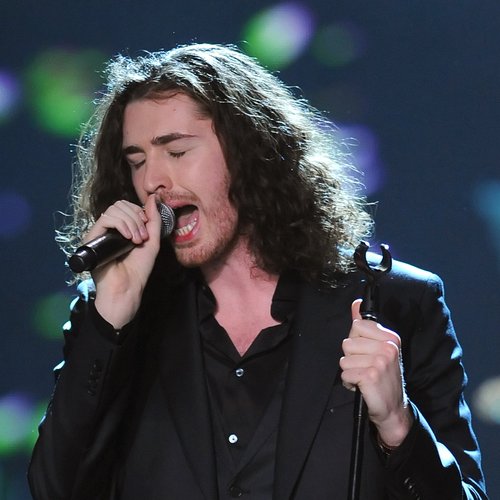 The masked assailants ominously hunt down their victims in the dark promo for the year's most poignant song – it's not an easy watch but Hozier conveys a strong message for equality.
'Take Me To Church' is the debut single for the Irish singer-songwriter, who says the concept came about from his frustrations with the Catholic church and their stance on homosexuality.