Birds of Prey, The Invisible Man, The Gentlemen And More Now Available To Stream Online
17 March 2020, 11:43 | Updated: 18 March 2020, 07:41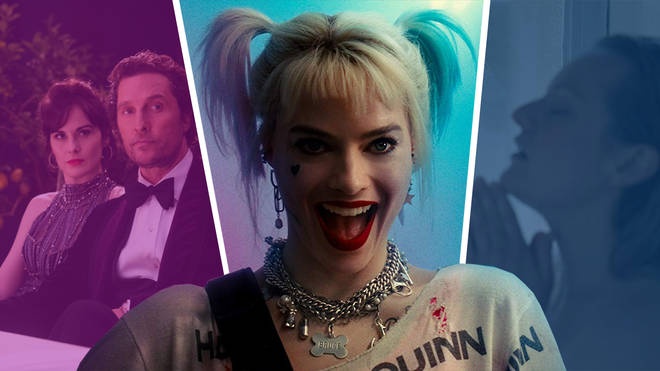 After the coronavirus pandemic, many film distributors have removed movies from the cinema and directly released them on Video on Demand.
With everyone across the planet being advised to distance themselves socially, box offices have taken a hit, as no-one is able to attend the cinema.
Now, movie distributors - such as Universal and Warner Bros. - have removed their latest films from cinemas, and released them digitally, able for people to stream from home.
> Tap Here For NHS Updates On Coronavirus (COVID-19)
Essentially, movies that were in cinemas will now be available for digital renting during the time it was set to be shown in cinemas.
Harley Quinn: Birds of Prey

Previously named Birds of Prey (And The Fantabulous Emancipation Of One Harley Quinn), this DC Comics movie sees Margot Robbie reprise her role of Harley Quinn, as she splits from Jared Leto's Joker, and joins an all-female superhero squad, including Black Canary and Huntress.

The Gentlemen

The Gentlemen boasts an all-star cast, including Matthew McConaughey, Colin Farrell, Charlie Hunnam and Hugh Grant, and follows several gangsters as they all encroach on each other's territory.

Trolls: World Tour

Trolls: World Tour is a follow-up to 2016's animated classic, Trolls, and sees the likes of Justin Timberlake and Anna Kendrick appear as - you guessed it - trolls, as they sing and dance their way to protect all genres of music from an Ozzy Osbourne troll.

The Invisible Man

With Johnny Depp originally rumoured to star in The Invisible Man, this science-fiction horror now follows Elizabeth Moss' CeCe as she is being haunted by her now-deceased, abusive boyfriend.

The Hunt

Despite receiving a lot of criticism towards the end of 2019, and the beginning of this year, The Hunt was finally released to tell the tale of 12 strangers who were randomly selected to take part in a game, whereby they would be hunted by wealthy elites.

EMMA.

Starring Anya Taylor-Joy, Bill Nighy and Johnny Flynn, EMMA. is a historical comedy-drama about the titular Emma Woodhouse as she meddles in the love lives of her friends, during the 1800s.