Kim Kardashian's Stranger Things Cameo: "It's Gonna Be Amazing!"
23 May 2018, 17:02 | Updated: 23 May 2018, 17:11
Millie Bobby Brown confused co star Noah Schnapp when she claimed that Kim Kardashian would play her sister in Stranger Things season 3!
During an interview with E!, British Stranger Things actress Millie Bobby Brown dared to utter the words "Yep, Kim Kardashian's gonna be in Stranger Things you guys, it's gonna be amazing!".
Of course those words alone could break the internet, as Kim Kardashian has attempted to do on her own many times before, but sadly for any Kardashian-loving Stranger Things fans, Millie Bobby Brown was just messing around.
> Stranger Things Season 3: What We Know So Far Incl. Release Date, Cast & Spoilers
The whole thing began when Millie was asked whether there were any ators she'd like to see in season 3 of Stranger Things, before the Kardashian family were mentioned.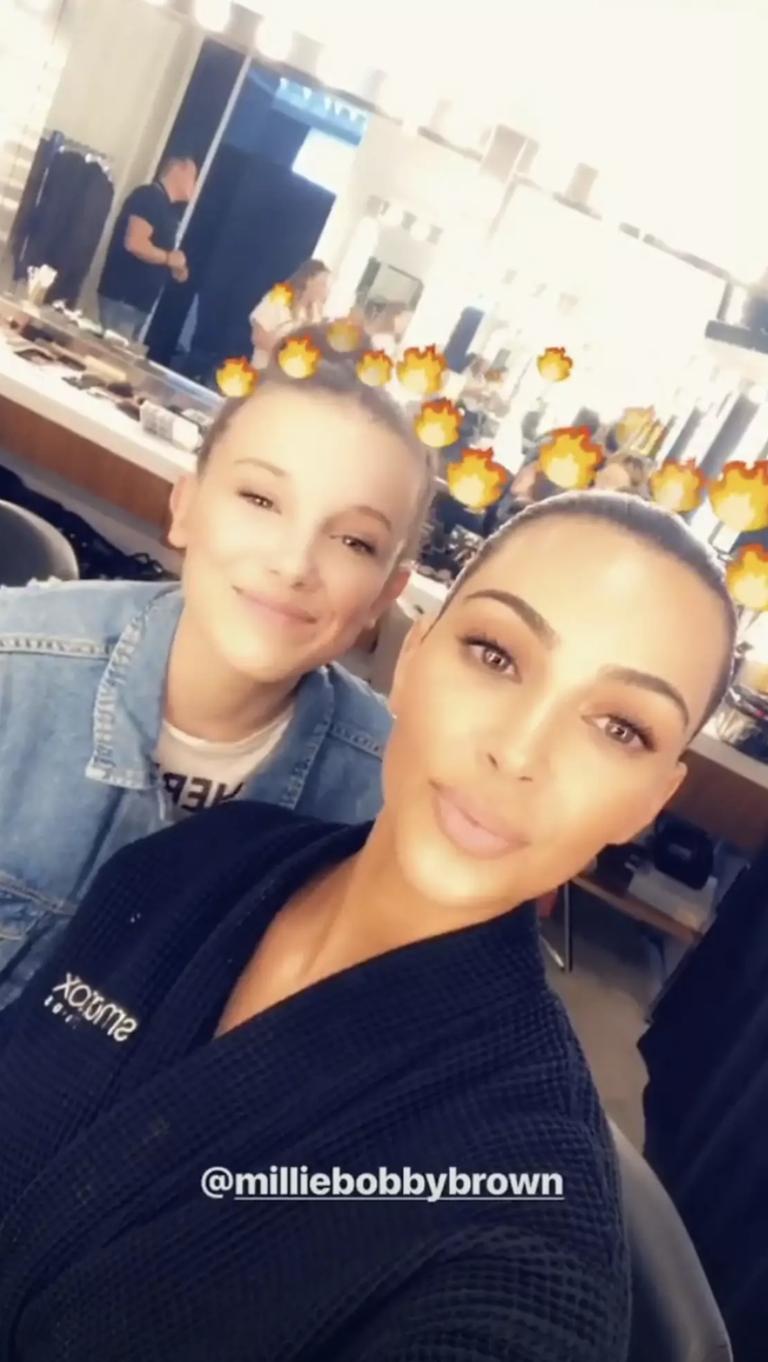 Pic: Instagram
Calling out to Noah, who was posing for pictures behind her on the red carpet of a Netflix event, Millie asked, "Noah, would you love to see Kim Kardashian in Stranger Things?" with the young actor responding in a confused manner, "Wait, she's going to be in Stranger Things?"
Millie couldn't help but go along with the miscommunication and told Noah, "She's going to play 10." and added, "Yep, Kim Kardashian's gonna be in Stranger Things you guys, it's gonna be amazing!".
Whilst that whole situation is enough to catch anyone's attention, when you add in the fact that Kim Kardashian saw the exchange and then tweeted her 60.1 million followers saying '10 !!!!', it makes it even more exciting!
10 ♀️!!!!! https://t.co/bTBpzhSdAU

— Kim Kardashian West (@KimKardashian) May 21, 2018
So could what was initially supposed to be a joke actually turn into one of the most highly anticipated cameos of all time? Let's hope so!
> Download Our Free App For Loads More Stranger Things News!