This Video Of The 'Riverdale' Girls Twerking On The Cast Of 'Stranger Things' At Coachella Is HELLA AWKS!
15 April 2018, 17:26
Tbf, these girls are kinda living their best life. But it goes to "uncomfortable" REAL quick.
There always has been - and always will be - a war of viewing figures on television. Someone's favourite show is 'Stranger Things', and someone else's favourite show is 'Riverdale'. That's just the way it is...
We just hope there isn't bad blood between the cast of these two series.
> Beyoncé Has Stated She Doesn't Want Fans To Post Unflattering Images Of Her
Caught backstage at Coachella, actress Lauren Elizabeth uploaded a video of Riverdale's Vanessa Morgan and Camila Mendes - who play Toni Topaz and Veronica Lodge, respectively - to Instagram.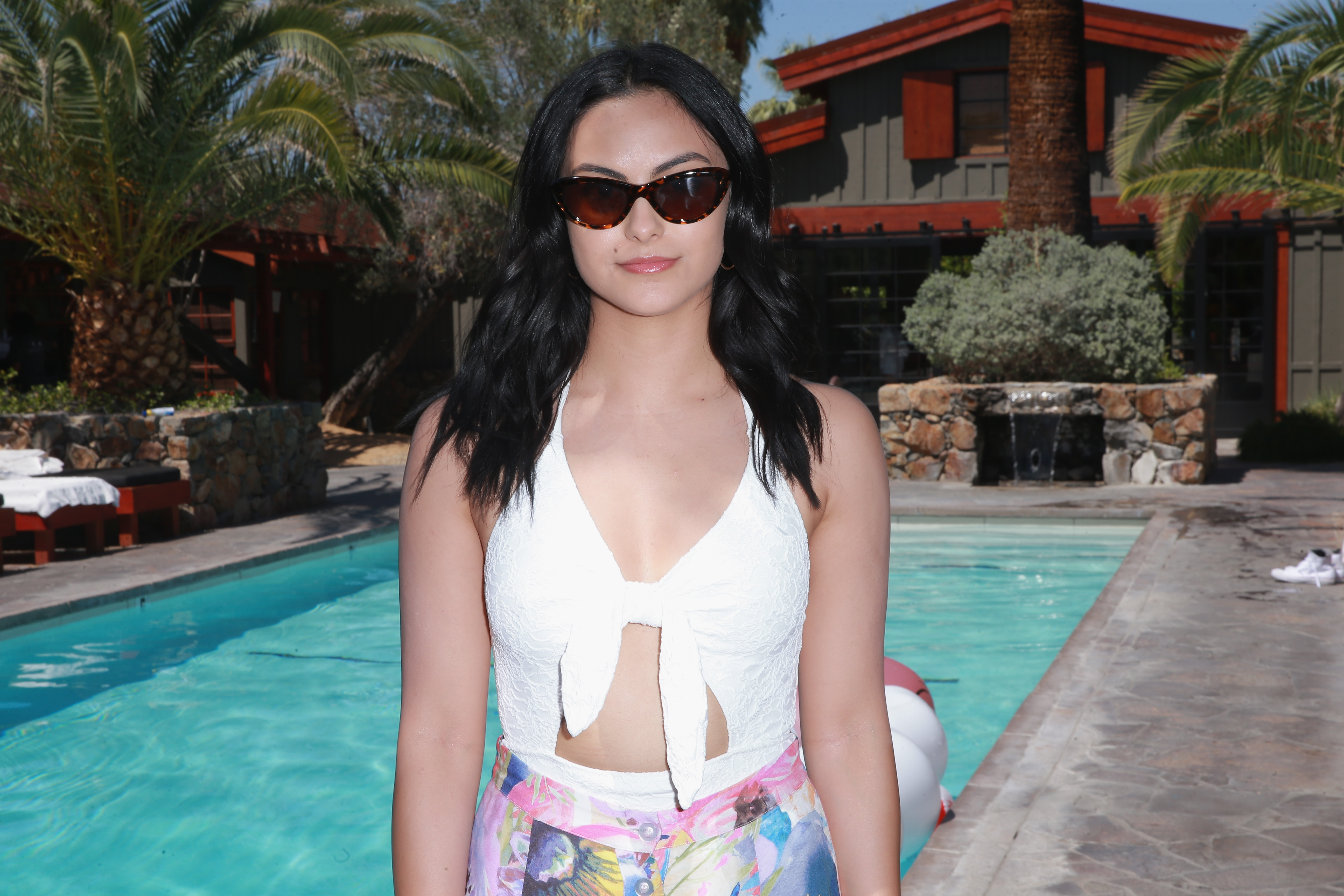 Pic: Getty
The duo are twerking to the act on-stage, but it seems like not everyone was enjoying their dance moves, including Charlie Heaton and Natalia Dyer, of Stranger Things, who slightly bob with straight-faces, as they're clearly getting twerked on.
Some fans were quick to point out, however, that Vanessa and Camila were at a music festival, so had every right to, y'know, dance...
> Download Our App Now, And Check Out All Of The Coachella Antics!

We're sure Natalia and Charlie would rather be taking on our big ol' 'Stranger Things' quiz rn...