Why Doesn't Salem Speak In Netflix's 'Chilling Adventures Of Sabrina'?
26 October 2018, 11:40 | Updated: 26 October 2018, 14:07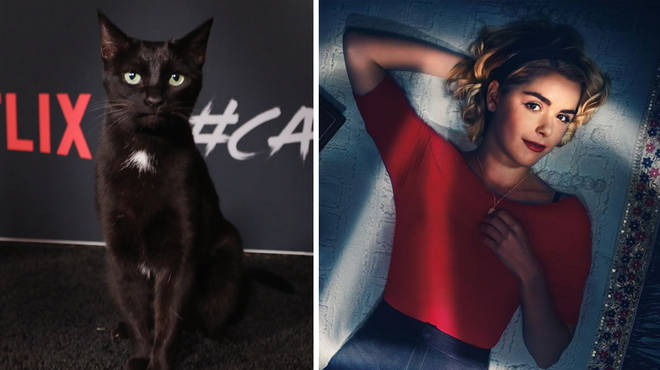 Netflix's 'Chilling Adventures Of Sabrina' is finally here but fans of the old series are wondering why her black cat and friend Salem doesn't speak.
Netlfix's 'Chilling Adventures Of Sabrina' has arrived just in time for Halloween and the one big question that's on everyone's lips is why Salem doesn't speak like in the original series 'Sabrina The Teenage Witch'.
Well, the answer is two-fold...
One of the original's most loved characters now has a completely different look for one... as in, it's a real cat and not just a puppet voiced by the show writer.
It is believed the reason behind Salem's lack of dialogue is down to the fact that Kiernan Shipka, Sabrina herself, is actually allergic to cats.
She told Vulture how she broke out in hives the first time she picked up her furry co-star which suggests the interaction between the two characters would now become minimal, ergo... no voice for poor old Salem!
> Want Tickets To Capital's Jingle Bell Ball Before Anyone Else? Download Our App Now To Access Pre-Sale!