This TOWIE Star Has Been Sacked From The Show For Filming While On Sick Leave From Their Real Job
25 April 2018, 11:47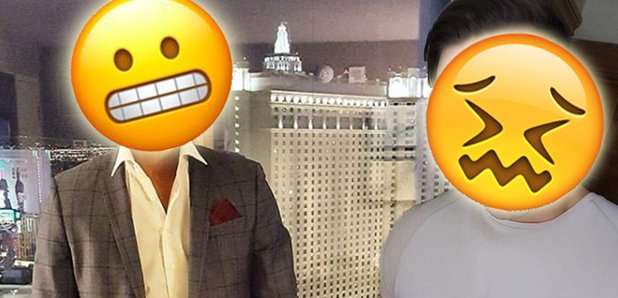 Uh oh….
It looks like TOWIE cast member Jordan Wright's reality TV career might be over before it really started after he was suspended from the show after it was revealed that he was still claiming sick pay from his day job as a firefighter.
Staff Wouldn't Give TOWIE's Frankie Essex Back Her Phone After She Tried To Walk Out Of A Restaurant Without Paying
Jordan, who worked for the London Fire Brigade before he started filming for The Only Way Is Essex, is still on paid sick leave according to The Mirror, and aside from working whilst on sick leave being prohibited, he is also supposed to have asked for permission before taking up a second job at all.
Jordan's been off sick from work since February but has appeared in every episode of the latest series of TOWIE , which returned to screens on 12th March.
One of his colleagues told The Mirror, "Why is he still being paid to do a job that he's not doing, while we can all see him on TV?"
Due to the claims surfacing, ITV have suspended him from filming indefinitely with a show insider telling the newspaper, "We won't film with him until this is resolved.". He is only going to have a small pre-recorded cameo in this week's episode.
Yikes – it looks like Jordan could lose his day job AND his TOWIE salary at this rate.
If You Want All The Latest Celeb News, Head On Over To Our App!