Netflix & Satanic Temple Settle £38m Lawsuit Over Statue Featured In 'The Chilling Adventures Of Sabrina'
22 November 2018, 14:49 | Updated: 28 November 2018, 11:05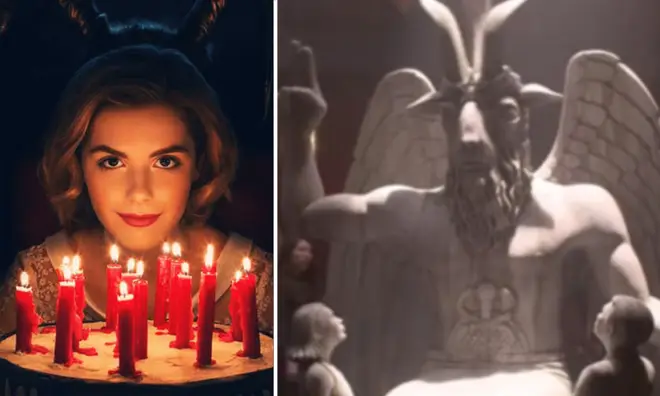 A group of Satanists who sued Netflix and Warner Bros for £38m in a copyright row over a statue featured in The Chilling Adventures Of Sabrina have 'amicably' settled the lawsuit.
The group released a statement earlier today saying the 'unique elements' of the Satanic Temple's Baphomet statue have now been 'acknowledged in the credits'.
Sabrina The Teenage Witch: What Do The Original Cast Look Like Now?
The statement read: "The Satanic Temple is pleased to announce that the lawsuit it recently filed against Warner Bros. and Netflix has been amicably settled.
"The unique elements of the Satanic Temple's Baphomet statue have been acknowledged in the credits of episodes which have already been filmed.
"The remaining terms of the settlement are subject to a confidentiality agreement."
The Satanic Temple's founder, Lucien Greaves, added on Twitter: So ends one of the most overpublicized of copyright claims. Press can now stop pretending this was unique & momentous, or even interesting. So, too, hopefully ends the parade of stupidity from online amateur legal experts."