MAFS UK Fans Shocked As Ella Changes Her Look To Match JJ's Ex Girlfriend
10 November 2023, 16:33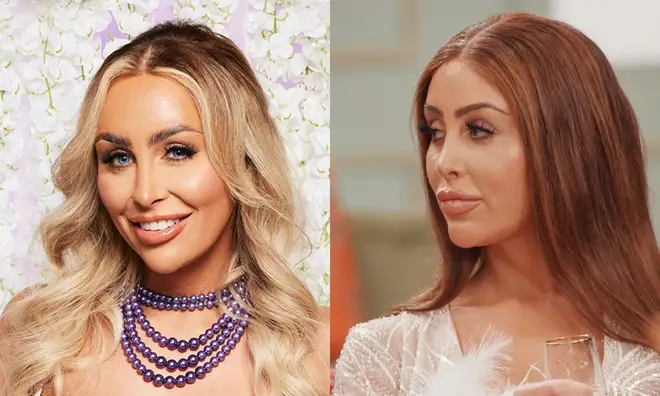 They have been one of the most controversial couples on Married At First Sight and now Ella and JJ are in the centre of yet another drama.
Ella Morgan, Married At First Sight's first transgender bride, has sent the internet into a frenzy after swapping her blonde hair to brunette, mimicking JJ's ex-girlfriend. In a previous show, JJ had alluded to a famous ex that "broke his heart" when he was in LA. It has since been revealed that JJ's ex is Victoria's Secret model Kelsie Jean Smeby.
Ella walked into the final dinner party on Thursday 9 November, sporting her brand new rich, auburn-brown locks, which caught the attention of other participants too.
Peggy pulled Ella aside and said she was worried that Ella is changing herself to be with JJ, while Ella admitted that she had seen JJ's ex which made her want to change her look. Ella confided in Peggy that when she first met JJ she felt like she needed to pull out the stops for him. She said: "It was amazing, like a fairytale and then I started to doubt myself. In my head I'm like I need to do everything to impress him to make him like me"
Peggy isn't the only person who was concerned Ella is doing too much to get JJ to like her, especially as the new look is so similar to JJ's ex girlfriend and such a big departure from Ella's long, blonde hair.
Fans on X (formerly Twitter) have been vocal about Ella's make over, echoing the show's concerns that Ella needs to be secure in herself. One user said that Ella needed to "focus on changing your behaviour not your hair colour" while someone else wrote: "Ella getting a brown wig because that's what JJ's exes looked like isn't good. There's a real insecurity there and he isn't really in to but not being honest again"
Bit of a coincidence that Ella has been spying on JJ's exes and is suddenly now a brunette.
Hun focus on changing your behaviour not your hair colour 🙃 #mafsuk

— Jodie Pugh (@JodiePugh) November 10, 2023
Ella rocking up with brown hair isn't going to work. I dint think JJ's invested #MAFSUK

— Traylor Holmes (@TraylorHolmes) November 9, 2023
Ella's new hair colour isn't the first time that she has caused a stir the in Married At First Sight experiment.
When she entered the show, Ella was initially paired with Nathanial, but it wasn't long before cracks began to show in their marriage. Ella felt like Nathanial was treating her more as a friend and Nathanial alluded to Ella being a different person after drinking.
JJ and Bianca didn't fare much better – during their wedding JJ told his friends that though Bianca was pretty, she was not his type and he preferred girls who had plastic surgery.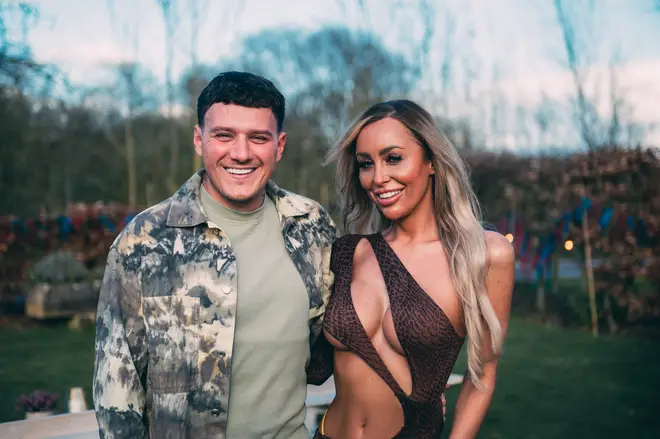 It wasn't long before a flirtation between Ella and JJ began, with Ella texting Bianca's husband behind her back. This culminated in a huge row at one of the show's infamous dinner parties. Nathanial walked out, before an angry Bianca told Ella and JJ they were "full of s**t" and that Ella was not "a girl's girl."
Ella and JJ were then allowed to return to the experiment as a couple, which shocked some participants as well as fans of the show. Erica said the move was "Bulls**t" but others welcomed them both back.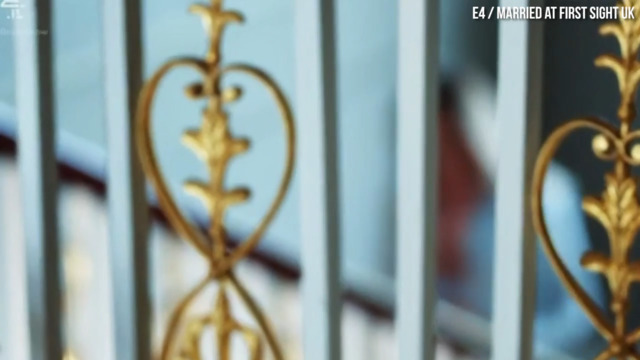 Married At First Sight UK tease Ella and JJ's return
Ella's new look follows on from the final date she had with JJ. The pair had lunch overlooking the River Thames and Ella said she thought she and JJ were "the best couple" in the experiment, before presenting JJ with a gold ring.
Though JJ seemed uncomfortable, he took the ring and told her that he "would wear it" and thanked her for the gift.
It is not clear if JJ and Ella are still together. The final of Married At First Sight UK will be on 14 November with the special reunion show airing on 15 and 16 November, when it will be revealed which couples have remained in a relationship.
Listen live to Capital, and catch up on any shows you missed, on Global Player.