Love Island 2018 Contestant Niall Aslam Will Make You Fall In Love With Him... For His Knowledge On Harry Potter
30 May 2018, 15:16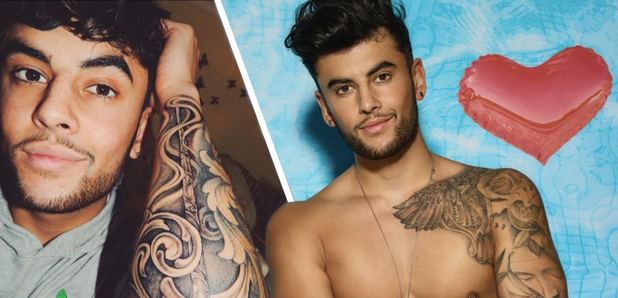 Love Islander Niall Aslam has luscious locks AND rippling muscles, but if that's not enough, he also has extensive Harry Potter knowledge, including a tattoo!
'Love Island' is back, and - not gonna lie - we couldn't be more excited about it. After the full line-up of 11 Islanders was announced, we couldn't help but do some deep searching on one of our fave contestants, Niall Aslam.
Not only is his name Niall, but he looks like Zayn. And just when we thought that was peak crush, he goes and says this...
> One Of The New Love Islanders Is Connected To A Previous Controversial Contestant
After uploading a photo of his wand tattoo, and tagging himself in at Hogwarts School of Witchcraft and Wizardry, one follower slammed a fan for complimenting him.
This is where it got real - Niall responded to the post saying "listen here malfoy just cause my fellow gryffindor brother blesses me with self esteem potions which I need, doesn't mean you have to bring your snakey vibes to the table #windgadiumlevigetoffmyinstapost" We want to couple up with this guy ASAP.
The Hermione-inspired wand isn't Niall's only ink; he has an entire sleeve on his left arm, which features several roses, an owl, a broken stopwatch, an eye, a face, and what looks to be prayer beads.
> Grab Our App, And Get All Of The Latest On 'Love Island'!