Love Island's Kem's Admitted He's "Still In Love" With Amber & Now We're Hoping These Two Recouple ASAP
3 January 2018, 14:40 | Updated: 3 January 2018, 15:19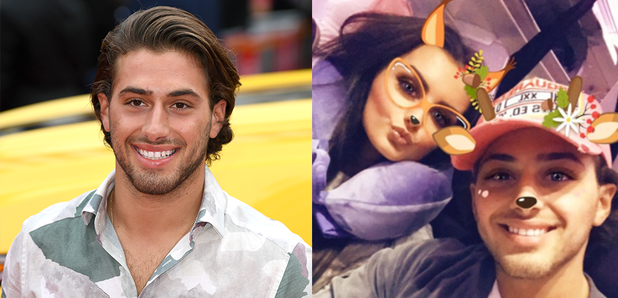 We still can't believe that these two are over.
Kem and Amber split a few months ago but it seems that the cheeky chappy isn't quite over his Love Island lady.
Speaking to heat mag about life as a single man, Kem admitted that he is "still in love" with Amber as the split is fresh, and not only that, the pair are still on good terms.
Yay to a happy break up.
And as far as being respectable and mature about your ex goes, Kem wins. Saying nothing but good things about the brunette since they called it quits, he said: "I haven't really been out since me and Amber split up, and it ended very amicably so, out of respect for her, I don't want to be going out partying and getting with girls.
"I was really upset, and I'm not a big drinker or clubbing person anyway."
Not writing off a potential rekindling in the future, Kem added: "I don't know what's going to happen in the future, but we're having some space right now. Some people prefer having a toxic break up and cutting ties, but I'll always care for Amber."
Here's hoping these two can work things out one day. In the meantime Kem's got Dancing On Ice to stay preoccupied with. And no, there will be no romance between him and his dance partner.
"No. I'm still in love with Amber as we've only just split," he admitted. "And, anyway, Alex my partner is ten years older than me and has a boyfriend."
While you're here, watch Kem and Chris get up to no good in our studio...