Jack Fincham's Ex Is Reportedly Poised To Join Love Island & Fans Are Not Having It
25 June 2018, 12:04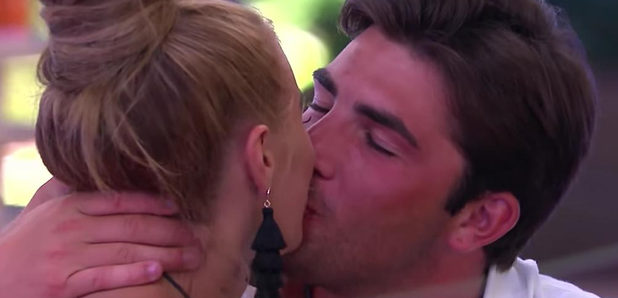 We're crying over here... why would they do this?! Love Island is no place for ex girlfriends.
Love Island's Jack Fincham and Dani Dyer are undoubtedly the sweetest couple in the history of show let alone this series. On a show where 99% of the couples will inevitably break up, these two are genuine relationship goals.
> What Does Love Island's Jack Fincham's Rib Tattoo Actually Say?
The bosses over at Love island headquarters obviously have an empty space where their hearts used to be after rumours emerged that they've planned to put Jack Fincham's ex girlfriend Keeley Maguire.
WHY?! Don't ruin everyone's dream!
Keeley has apparently left her job and is on her way to the villa - she has also applied for the show in a past series however never made the cut.
> Download our app to make sure you get ALL the Love Island news you need in your life.
To say that fans of Love Island haven't taken the news well would be a grave understatement...
Sources describe Jack's ex as the "nicer and prettier version of Dani" prettier? Are you having a laugh #LoveIsland pic.twitter.com/TpM6Wzh9L9

— Emz (@EmzieGirlxo) June 24, 2018
Jack's ex girlfriend is rumoured to be entering the villa... she better not mess with Dani & Jack #LoveIsland⁠ ⁠ pic.twitter.com/YICOUTRIBi

— Missguided (@Missguided) June 24, 2018
#loveisland
ITV: We're bringing Jack's ex into the villa!!!!!
Me: pic.twitter.com/ogGHQlJego

— Not So Slim Shady (@tania_anthony95) June 24, 2018
if jacks ex ruins things between jack an dani i am not gonn be happy X #LoveIsland

— (@izzgoodwin) June 24, 2018