How To Apply For Love Island 2018: Everything From Your Audition Tape To Your Instagram Page
15 June 2018, 14:51 | Updated: 15 June 2018, 16:03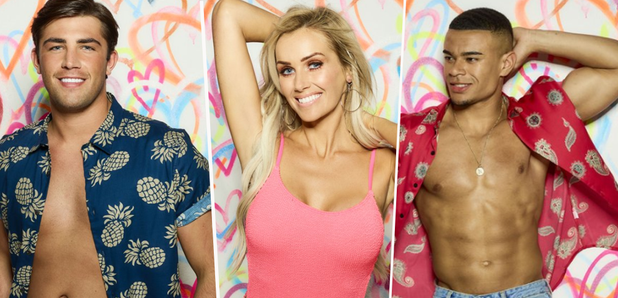 As Love Island 2018 reveals a whole new bunch of islanders, we've got all the information on how YOU can apply to appear on next year's series!
Every year, thousands upon thousands of us apply to go on the most watched reality show in the UK, Love Island, so just HOW do people actually end up sat in the villa showing off their tanned abs to the nation?
All The Love Island 2018 Contestant's Social Media Accounts: Instagram, Twitter And Snapchat
The first part may be simple, as you literally only have to visit the ITV website for an online application, but previous contestants and Love Island insiders alike have spilt the tea on what it really takes to get chosen for the famous villa.
If you do think you're up to the challenge, you can easily apply through the ITV website and good news- they're still casting people throughout the current series if you like doing things dangerously last minute!
Make Sure Your Application Video Is Unforgettable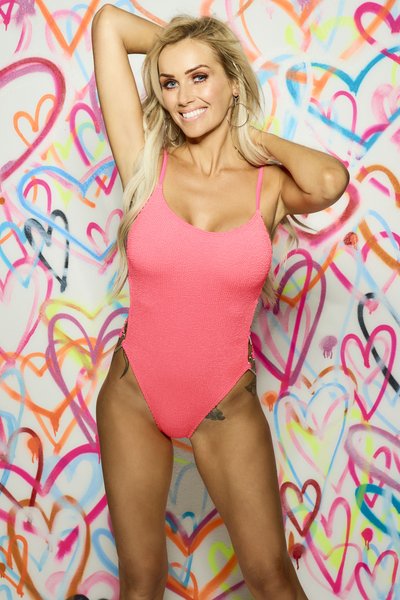 Picture: GIPHY
Love Island is famed for its fit and funny contestants, so unsurprisingly you have to send a one minute video of yourself in so producers can work out who is hot and who is not. This year's Laura Anderson told Glamour she was told she had the best entry of the year, from making a mini-documentary about her life- air hostessing, working out and even riding a camel- top that!
Have A Banging Instagram Page
Yep, it probably isn't surprising to hear that not everyone on the show goes through the application process- plenty of contestants already have pretty large social media followings before they enter the villa for a variety of reasons, from beauty to fitness, to having a famous dad (cough cough). If you're able to catch the producers' eyes, they may very well slide into your DM's!
This year's Hayley Hughes says she was approached on multiple years by the producers, but only became single in 2018, and then leapt at the opportunity, and her page is filled with selfies and fashion snaps.
Actually Want To Find Love!

Picture: GIPHY
Yes, many of the contestants do continue on to have seriously successful career, and some even become full blown celebs, must to be seriously considered as a contestant, you have to be serious about finding love!
The show's primary focus, aside from all of the drama and dressing up, is for people to couple up and actually find love and if you make it clear you're serious about finding the one, you're more likely to bag yourself a spot! Former contestant Niall Aslam explained in his audition video how he'd messaged 'every girl in his city' with no luck, so was now turning to Love Island to help him out- and it worked!
If You Get In Front Of Producers, Be Fun!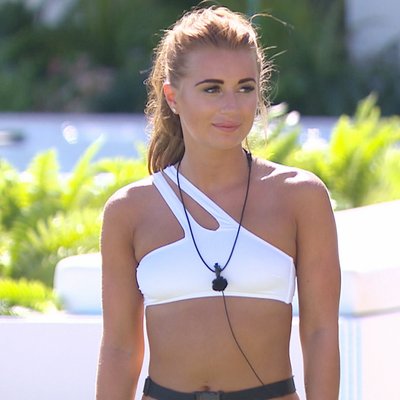 Picture: ITV
If you make it far enough, you'll get to meet the producers, but don't get too comfortable, this is all still part of the audition! Former contestants have said its important to be bright, bubbly and yourself, Montana Brown told Glamour to "tell funny stories about yourself and things that have happened to you" and not to be afraid to show your weirdness as they love anything that sets you apart from the crowd.
Make Sure Your Teeth Glow Brighter Than the Sun
Picture: ITV
Ok, this may be a little less official on the to-do list, but seriously, will you just look at the selection of teeth on this year's bunch? We've actually never seen a shade of white brighter than 'Love Island white'. TBH, we think everyone is gonna have to step up their tooth game if they're in with a shot- Jack went all the way to Turkey for his, nothing but respect for that level of commitment?!
Download Our Brand New App For All The Latest Love Island 2018 News