Love Island Fans Fear For Dani Dyer and Jack Fincham's Pet Dog After Couple Announce Split
7 December 2018, 10:43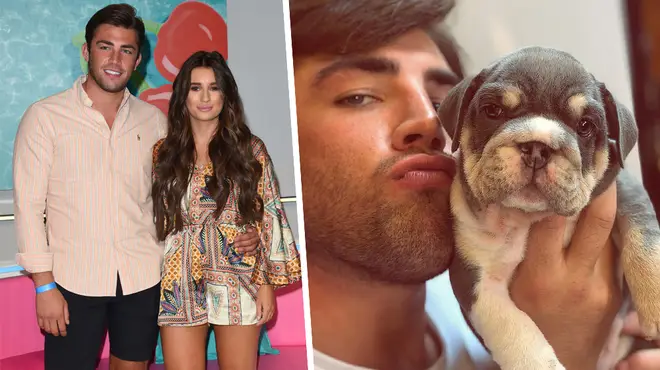 Love Island winners Dani Dyer and Jack Fincham became proud pup parents back in October.
Love Island's winning couple Dani Dyer and Jack Fincham made a shock announcement last night (Dec 6) that they've called it quits on their six month romance.
Love Island Winners Jack Fincham & Dani Dyer Confirm They've Split Up
This comes weeks after Dani revealed the pair had adopted a dog, naming her Sandy. Dani debuted the beauty to her Instagram followers with a simple caption: "My heart"
However, Dani has released a statement on her Instagram Story saying the pair have "come to the realisation that it's not meant to be long term".
As fans reacted, attention quickly turned to their new dog, with fans fearing for whether or not she will be rehomed.
One tweeted: "Jack and Dani have split up and I'm generally concerned about their dog" [sic]
Just me that's wondering whats gonna happen to the dog now jack n dani have split? Joint custody? Rehome her? Who would get her in the event of single custody? Poor baby, what a wee shame

— Katie Christie (@KatieH_Christie) December 6, 2018
My biggest concern about dani and jack splitting up is who is taking custody of the dog 👀🐶

— Becki Backus (@becki_backus) December 7, 2018
Jack and Dani have broken up but i just wanna know who's going to keep the dog? will they take turns looking after it 😭💔

— 420 (@plasticboy2001) December 6, 2018
Details on who will be keeping Sandy have not been announced.
The pair will appear on the Love Island Christmas Special on December 17th.
> Download Our Brand New App For All The Latest Reality News